How To Deal With Toxic Staff
Workers spend a third of their lifetime at work so it's a good thing workplaces are a lot more like our homes now with break out zones for time out and socialisation. These zones are set up for relaxation, and de-stressing, so they often include indoor games and activities like table soccer. The theory goes if your worker spends more time at work they'll produce more. A byproduct is time spent with colleagues can turn into lifetime friendships away from the office which can be a good thing for the business. If your workers enjoy being at work they will stay there for more hours in the day. The flip-side to that wonderful outcome is having to also spend lots of time with 'toxic co-workers'. These individuals may be bullies, and leave some of your employees mentally drained and it's not only affecting the odd one or two people but the entire team. Toxic staff do not just limit your business productivity but also it's morale and perception in the marketplace so hiring new staff becomes a whole lot harder.
How do you know if your worker is toxic
1.     He undermines everyone, to gain the upper ground
2.     He doesn't respect coworker' ideas or input and implies their ideas are his own
3.     He is a hypocrite, telling on his peers for action also he engages in
4.     He puts himself before anyone else and the company.
5.     He is negative in nature and makes fun of people in an insulting and depreciating way.
Surveys and studies on employee management show how important team dynamics are in organizations. A toxic employee in the mix can not only put a strain on the dynamics of a team but also impact on the confidence of your high potential employees who may either leave your company or just not reach their potential so dealing with a 'bad apple' so to speak, before it infects and ruins the lot is fundamental to the productivity and ongoing success of the business.
How to deal with your toxic-staffer
1.     Have an honest and frank discussion with the worker
Leaders step up in these situations, and follow the company procedure for dealing with bad behaviour. The person causing mayhem maybe doing it deliberately and therefore not mend his/her ways or without a leader's input. They may however respect hierarchy so a leader can have a positive impact on them when they know what their doing won't be tolerated. Toxic nature is learned and carried into adult life if it's not been dealt with in their earlier life i.e. it needs to be picked up at school ideally before university. If this hasn't happened then the onus is on the business leader to set and police the ground rules.
2.     Hold firm and discipline
Know what the rules of engagement are when dealing with bad behaviour and hold firm. Letting the person off the hook so to speak without punishment and you risk encouraging the toxic co-worker to carry and run riot with all they come into contact with. Create their boundaries and protect them. When they're breached, make sure the disciplinary action is carried out and documented as required by the business.
3.     Focus on your business and its goals
Remember what you're here for, why you're in business and keep the focus on it's success and the goals to achieve it. Employee management is part of running a business and while you may not be a natural people person take a course, engage personnel consultants and if you can hire an HR manager to take over the day to day management of your staff so you can focus on the goals of the business and do what you're really good at.
Dealing with a toxic co-worker is certainly not an easy task, it draining at best and requires diplomacy. The best way forward is to remove the action and if not the person so your team can reach their potential so your business do likewise. Well crafted break out zones will encourage social activity among workers and this may be just what your toxic worker was seeking all along – to be part of the team!
Business Tips You Need To Know As a Small Business Owner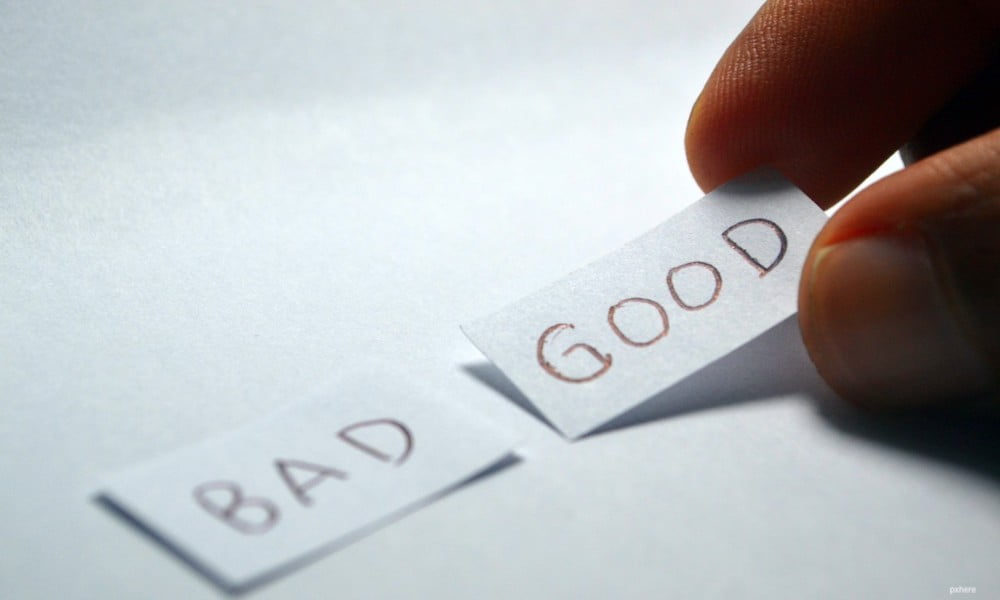 There are various strategies that business owners embrace to stand out in the market. From staying focused, getting creative, and finding ways to surpass competitors, these strategies boost businesses to greater lengths.
When it comes to operating a small business, you need to adopt a flexible approach as customers build trust with you. Thankfully, due to an upsurge of digital commerce platforms, it is much easier to get valuable business tips online. Let's discuss some prominent business strategies you should consider for repeat success.
6 Tips For Growing Your Small Business
Make Realistic Goals
The biggest hindrance that pulls down businesses is lack of practical objectives. Sometimes, in the excitement of a new business, owners come up with huge, unattainable goals. The best approach to use is to break down your progress in a matter of months and years. For instance, you can forecast the number of followers you want to attain on your Facebook page after a month, one year, or even a decade. When you understand what you want to achieve, it is easier to navigate your business operations as you pursue it.
Concentrate on Your Strengths
There is a history of companies using different approaches to success. The strategy may work better with big companies that can afford diversification but may fail with small enterprises. As a small business manoeuvre through the growing process, it is wise to concentrate on one thing at a time.
Remember that each specialization costs money, for example, you will need to invest in marketing and advertising and if relevant, also branding and packaging. The best thing to do is to focus on a profitable niche and work around it for your breakthrough.
Understand the Legal Requirements
In any business, there are various government rules stipulated based on size, industry, and location. There is a high chance of facing heavy penalties if one fails to follow the rules to the letter.
The laws start from the business launch where you have to register with the state. You then have to pay your taxes on time and keep records. When you start hiring your employees, there is also a list of regulations that you must follow to protect both of you.
Keep in mind that as your business grows, some of your workers may violate some of these laws. For example, by illegitimate means, they may try to embezzle funds from your company. In such situations or any other instances that involve the law; your business will benefit from engaging a reliable lawyer to handle it for you.
Learn to Delegate
As you start running your business, you may find it convenient to handle all departments. However, as the business thrives, it is a struggle to balance everything without burning out.
When you are not in the right state of mind, you may not manage to push your business to the success you desire. As a result, your reputation may get affected as you head to losses. That's the worst mistake for any type of business and especially a growing one.
As a business entrepreneur, you should introduce a tradition of effectively giving instructions to your juniors and partners. By using that approach, your business will progress well, even in your absence.
Surround Yourself with a Reliable Support System
As a business owner, operations may isolate you from what is happening around in the market. The main focus of keeping in touch with other business owners within your niche is to share in-depth information beneficial to all. From such interactions, you may learn the techniques they used to enhance their operations.
Sometimes, you can also seek advice on the best suppliers or vital documentation processes when branching out. Do not fear to share your failures with dependable people who can help you out. It might not be easy to get time to network, but if you manage to maintain trustworthy contact, your business will thank you for that.
Strive to Satisfy Your Customers
As much as you invest immeasurable time and money in your business, without customers, everything is a waste. A happy customer will always come back and refer to others. For a satisfying experience for all, you should initiate fulfilling approaches in all departments. Start by coming up with a customer care desk that handles queries and complaints.
Take advantage of online platforms to reach out to your old and potential clients. You can also get out of your comfort zone and introduce creative and amusing ways to attract more clients. For instance, if you are running a hotel, you can give discounts on specific menus or introduce a happy hour.
Make it a habit to follow up on your customers and confirm their satisfaction with your services or products. In the end, your customer-focused approach would pay off as you significantly reach out to please them.
Did you enjoy our exhaustive guidelines on how to run your small business effectively?
Follow our future advice on how to enhance your business while avoiding grave mistakes within your industry.
Wise Words Before Starting A Business
Preparing yourself for a new role business is vital. There is no room for 'winging-it' even when it's your own company! First impressions matter most, so you'll want to hit the ground running with the wisdom, education and right mindset to face off the many challenges that will come your way. To top it off, you will need to know how to navigate your startup during tough trading times like an economic recession or pandemic!
Rather annoyingly, no one set rulebook can help you with starting a business, and there's no blueprint to follow as no entrepreneur's journey is ever the same.
Despite all that, there are things that many business people wish they knew before embarking on such an endeavor. In this article, we give our wise words on can make the difference between taking the straight or winding road to success with a new business.
Money Isn't Everything
While it's possible to get by without sound financial acumen, it's really not where you should want to be when you're the owner of a business. Even if numbers don't come naturally to you learn and appreciate the financial statement and other important metrics like profit and loss. When you are competent with the balance sheet of your startup, you can dig deeper and know exactly what it is going to take to make your startup stable. For example, cash flow is king – not capital. Many early businesses have been able to raise a sizeable amount of investment and grow the revenue, but despite this, these businesses have eventually failed.
Cash flow keeps the wheels turning in a business
With ample working capital derived from cash flow, you can focus on improving the business while your team works in it.
Strategic planning to avoid troughs and peaks that threaten your service levels and thus, business reputation is an example of working on the business.
Worrying about money is detrimental to productivity, and with great cash-flow, workers are paid, marketing continues, sales go up, and your business can go from surviving to thriving.
Get An Education
Just like with money – education isn't everything, but it will give you the confidence to make the right business decisions. Business is no walk in the park. You will need to arm yourself with skills and in areas that are currently foreign to you. Formal tertiary degrees and courses, provide the foundation from which you can grow as a business manager.
Education provider, Victoria University Online say it takes less time to get an MBA when you do it online. These courses can either give you an overview of the business to enable you to be competent and confident with all aspects of the business. Alternatively, you can choose to study a specification so that you can get expert insight and understanding into a more focused department, such as finances and leadership.
It's also a good idea to learn some of the key skills and characteristics that many businesspeople have, such as critical thinking, problem-solving skills, and good communication.
Shouldn't Be Work All The Time.
It can be tempting as a business owner to put all your energy into making your business a success; however, putting in over 12+ hours a day can be detrimental as it may mean you'll suffer from burnout.
Burnout will make you extremely unproductive and can force you to make bad decisions, so you must get that right work/life balance. Working fewer hours, or appropriate hours, will help you streamline your operations and make you more efficient, and a good way to do that is through various automated software.
Separate Yourself From The Business
Business owners at some stage look to move on, and thus they have an 'exit plan' to sell up. Knowing how to, and when to start to ease back, so the business is a valuable asset for sale without them in it is challenging, and this is when an exit strategist is required.
Your exit strategy should be part of your overall business plan and thus from the first day onwards you're aware that you're not the business but an employee and shareholder within it. Are you inspired to forge ahead with a startup? See our inspirational quotes.
4 Tasks That Your Business Should Outsource
With every period of business growth, there is more to do. Often a growth spurt can take a business owner by surprise and leave them with too much to do, and not enough time to do it.
Existing personnel are expected to take on tasks and responsibilities outside their comfort zone, and maybe you too need to upskill in areas you've got little hands-on experience, just to get the job done. What a recipe for 'mountains of stress'!
Almost half of all entrepreneurs are taking too much on, and Gallup Wellbeing Index says it the women who are reporting their stress more than men. Hence, it's hard to say which gender is better at delegation.
While there's no single solution, mainly if the growth spurt is unpredictable, outsourcing tasks to third parties can lessen the strain on management. You may not need to use third party providers and being locked into lengthy service contracts instead look at a more flexible workforce.
Delegating appropriate tasks to freelancers or external teams allows you to focus on doing what you do best – and what makes you happy. This is leadership.
Managing everything in-house is unrealistic for most businesses today. However, some tasks require your special touch. It's those that are too tedious, complicated or expensive that you'll benefit from outsourcing. Here are four such functions.
Marketing
There are several reasons to outsource marketing. Working with the right agency can give you a fresh perspective that's backed up by professional insight. It will also be easier to scale up your efforts, not to mention lower overhead expenses.
Moreover, you can gain access to the latest technologies to improve efficiency and achieve more significant results, and this is especially valuable for smaller businesses that aren't familiar with current digital trends in marketing. You can gain a significant competitive advantage by implementing a digital strategy that's developed by experts.
Admin
In a whitepaper by Harris Poll, staff spend an average of 40% of their day handling administrative tasks. Most of it involves repetitive, menial activities that can be done by someone else for a fraction of the price. This includes data entry, document management, travel arrangements, inbox organization and proofreading.
Thanks to websites like Upwork, Fiverr and Guru, you can easily find a freelancer to do these things for you. The key is to pick someone who you can rely on to do the job right. This guide details where to start in the selection process.
Legal
As you may be aware, in-house lawyers aren't cheap. But if you want the peace of mind that comes with knowing your business is compliant with all relevant rules and regulations, you need to have access to legal expertise. This can spare you the (much higher) cost of running into a lawsuit or another unforeseen legal issue.
These days, you can access legal services through online marketplaces like Avvo and UpCounsel, while Rocket Lawyer and LegalZoom provide legal documentation
Human Resources
Every new employee increases your human resource responsibilities exponentially, so it's a good idea to consider hiring outside help. Plus, several risks come with being unable to keep up with the demands of human resources, such as failing to make payments and file documents on time, not to mention hiring the wrong employees.
Outsourcing to a provider can ease the load and reduce your risk. Depending on your circumstances, you might not need to ship off everything. For example, a payroll company can process compensation while you handle the rest.
Conclusion
Businesses need to be more nimble to survive recessions and staff up when business demands it. Also, make sure you're not overloading yourself with mundane jobs. Think carefully about the tasks that take up most of your time and outsource some jobs.