3 reasons To Turn Down An IPO And Remain A Private Business
Floating the company you founded on the stock market is the dream of many entrepreneurs. After all, what's not to like? You can free yourself from the grind if you want, make lots of capital to reinvest, own shares that could be worth millions in the future, and potentially see your business go on to new heights.
But many great founders have resisted the temptation; entrepreneurs such as Johan H. Andresen founder of the Ferd Group, Andrew Nisbet founder of The Nisbet Trust and Fernando Simões, CEO of family-firm the JSL Group. All doubtless had the opportunity to go public, but for various reasons decided to keep their businesses privately owned.
Here are just three reasons to think twice about floating your business, however tempting it might seem.
You're at the mercy of your shareholders
It might seem obvious but when you float you effectively lose control of your business and almost every big decision becomes subject to shareholder approval. This is a significant issue and most privately held companies understate the impact. It's worth being very clear in your mind before you float that shareholders often have a very different view of how the company should develop in order to turn a profit.
Many companies that float have been turning a good profit for years but suddenly they have a whole new set of pressures to deliver short term. Most shareholders, certainly the smaller individual investors, want to see returns quickly, and they have considerable power to veto many strategic decisions that are designed for steady long-term growth.
This can undermine cash flow and reduce overall profits. As a private businesses, this is not such an issue. But when you have a bad year as a PLC everyone will know about it, which can lead to increased media scrutiny, and negative press. This is no small matter. As soon as you float, you become the public figurehead of your business, and many entrepreneurs have found themselves subject to unwanted attention.
You're also at the mercy of shareholder activists, and if they feel like you're making the wrong decisions, or even accidentally aligning your company with unethical suppliers, you can find that you're subject to a takeover bid.
Costs and regulation increases exponentially
Floating is an incredibly expensive undertaking, costing up to something in the region of £300,000, or 25% of the cost of money raised in the IPO. It's not an inconsiderable sum. Plus the paperwork is huge. One well-quoted executive of a company that listed its shares on the London Stock Exchange reckoned he had processed around 200,000 sheets of paper in the form of documents during the process.
Before you go public you'll also need to undertake a whole raft of expensive procedures. These include in-depth due diligence reports, analysis of all your supplier contracts, disclosure of your financial forecasts and making public your directors' pay.
But even if that's doable, once you're a public company you become subject to a huge amount of new regulation, which can trip you up at any point down the line. Your reporting functions will need to grow to accommodate statutory financial and governance reporting; every six months as well as ensuring any changes or events are reported on an ad hoc basis.
You are no longer running a private family business
One of the key reasons why firms do not float is that many founders think very long term, and are drawn to the idea of creating a legacy. In fact, the majority of private business owners are happy to keep things in the family.
According to the Institute for Family Business, as it stands today 85% of all the private sector firms in the UK are family owned and operated, and they account for 50% of private-sector employment in the country. In the US, the figures are similar: there are more than 5.5 million family businesses and they employ more than 63% of the workforce.
These numbers speak for themselves. Most business owners are happy with the state of play, they don't want to float their companies and they don't want to lose the ability to create a multi-generational business that they can pass down through the family.
So at the same time as you consider the obvious positives surrounding taking your business public, and there are many, don't forget to factor in what you'll lose too.
A warm thank you to Sharon Fishburne for this contribution.
How to Improve Employee Development
How are you developing your employees? Hiring and retaining the right staff is a top priority for most businesses, and the process needs a failproof plan.
Employee development should also be part of your HR strategy and include online training for your remote workers. Plus professional development should commence from the moment staff are hired and continue throughout their employment.
If you're wondering if your employee development program is up to scratch, don't worry, we can help, and there are some straightforward steps you can take that will improve it immediately.
Below, we look at what employee development is and what it takes to make it successful.
Employee Development Explained
Supporting your staff to develop their skills is not solely about their current job. Nor is it just about where they can progress within your organisation. Staff development is about providing a series of training and knowledge programs and workshops that develop the employee.
Hard Skills
The training should include on the job training, and 'hard skills' pertinent to their ability to perform their current role and move up the ranks in their profession. For example, a cybersecurity analyst will undertake certifications, and industry recognised training or learn a new skill like pen-testing.
Soft Skills
The training also should cover soft skills which are transferrable to other roles. Every employee needs to develop their social and communication skills. Emotional Quotient (EQ) or emotional intelligence, will play a role in the hiring and promotion opportunities for all staff.
Now we know the basics of professional development let's look at how you can improve your program.
How To Improve Your Employee Development
Immediacy
Employee development should begin from the moment that your new member of staff steps through the door. This means coming up with a training program that gets them up to speed with the company and how it does business at the earliest possible opportunity.
Not only will this help your company, but it will also show the new employee that you are committed to their development right from the get-go. As a result, they are more likely to stay with your organization as it improves their career prospects in the future.
Run Regular Programs
Running a series of mandatory and voluntary employee development programs that take place throughout the year ensures that your staff members are always learning something and never stagnating. The programs could focus on their soft skills, particularly communication, or focus on something that is altogether more technical and specific such as looking at their Google cloud abilities.
Plus when there are some assessment and certification at the end of each program, the employee keeps it. Plus exams or tests are evidence the knowledge has been properly absorbed and retained.
Create Individual Development Plans
The general training programs that you put into place also help if you make some of these more specialized and personalized for each employee.
Usually, the setting of goals and targets can take place at each employee review. As well as the setting of targets, you also need to go back and check that everything has been followed up effectively.
Make sure that each employee is closely involved in their own development plan and that they agree to the targets that have been set for them.
Give Constructive Feedback
The art of giving feedback is a difficult one to master. Essentially, it should involve ensuring that any advice you give to your employees is constructive. If it's too critical, it can have the opposite effect on the one you were intending. This is also the case if you make it too vague with no actionable steps that the employee can put into practice.
There is a balance to be struck along the way, and you may not be able to get the hang of it straight away. Over time, you will be able to put your finger on which feedback is constructive and not.
Use Certified Trainers
While you may want to take care of some of your own training in-house, there is a lot to be gained from getting in touch with certified trainers and bringing them in to manage some of the programs.
They are experienced in the sector and have specifically designed their classes to get the best from the people who take them. However, make sure that you read all the reviews and hire a team that knows what they are doing and talking about.
Summary
Hiring is costly and retaining the right employees can be even more expensive if your only option is to pay them more.
Improving employee development should be a reason staff stay, and it can end up bringing all sorts of unexpected advantages to your organization beyond staff retention. So, now is the time to put some of these techniques into practice.
5 Steps You Can Take To Become A Successful Business Leader
Do you want to know five steps you can take to further your career as a business leader?
Getting ahead in any career is challenging and in leadership more so as this discipline requires soft skills that are harder to obtain from your usual tertiary qualification.
If leadership is your thing, you'll need to take roles and opportunities to improve year upon year, so you're not stagnating but climbing up the management ranks.
In this article, we look at the fundamental steps you can take to hone your leadership acumen, to give yourself a fighting chance to secure roles that are developing you as a leader.
Understand the business from the inside out
If you're to find solutions to break down resistance to change as a leader and get more productivity from your people, expanding your thinking and attaining a wider skill-set will never go a miss.
For example, you may be managing a customer support team. Your direct knowledge and accountability are within customer support. However, this current leadership role is not the end game for you.
To be an effective business leader, you'll need a working knowledge of the business as a whole, including operations, sales, technology, finance and so on.
Thorough knowledge of your business as a whole will make it easier for you to plan your rise up the ranks of leadership and management. How do you get it? This is easier than you think.
Form close alliances with other leaders in the company and suggest working together on projects that allow knowledge transfer. As the saying goes: a problem shared is a problem halved.
Your peers will be experiencing some of the same people management issues so you can learn a lot about their departments with closer associations with them.
Further education can deepen your knowledge
It sounds counter-intuitive, but further education is a powerful way to lead by example and thus become a role model in business. You may feel you left education behind years ago, that the only learning you need is outside the classroom, on the job – this is a grave mistake.
After all, you wouldn't just be learning about your own business and colleagues, but the bigger picture. A deep understanding of how to manage and motivate those around you and organizational techniques is crucial. So, studying a degree like the BSBA degree will act as a springboard for your business leadership career.
Share what you've learned
Now that you've gained a deeper understanding of business administration and a grasp of relevant skills outside your area of expertise, it is time to solidify your newfound knowledge so you can implement it when you need it.
A great way to understand what you've learned is to teach it. Why not offer your advice to colleagues who need guidance or speak at seminars and events?
By teaching others, you can better understand what you've learned yourself.
Building the confidence to teach and learn from others will also sharpen your leadership skills further still.
Widen your network of contacts and your visibility
Attend in-person events and speak to as many attendees as you can. Turn up early and leave late, so you get ample time to circulate and introduce yourself to like-minded peers.
Get your profile set up on business networking sites such as LinkedIn and regularly post interesting, relevant information, so your network grows.
All leaders need to be confident communicators so improve your public speaking skills by joining seminar groups and putting yourself forward as a speaker.
Widening your network isn't reserved for networking events either. Simple, everyday acts can help, too.
Make time to chat with your colleagues daily. You'll stay engaged with what's happening in different areas of your business and the wider industry. It will also keep your name at the front of people's minds and stop you from slipping out of touch.
Have clear achieveable goals
Understand where you're going in your career and how the role improves your leadership acumen. Having a clear business goal is a proven method for furthering your business career.
Where do you see yourself in a year? Or five years? If you can picture what you want to be doing in the future, it is easier to organize the 'now'.
With clear, reachable goals, you'll be inspired and motivated to work harder, smarter, and smash through any ceiling of resistance.
Summary
Strive for more in your leadership career using these five steps to deepen your knowledge and experience. Then use your network of contacts and goals to acquire new leadership roles that challenge you and are rewarding.
Business Tips You Need To Know As a Small Business Owner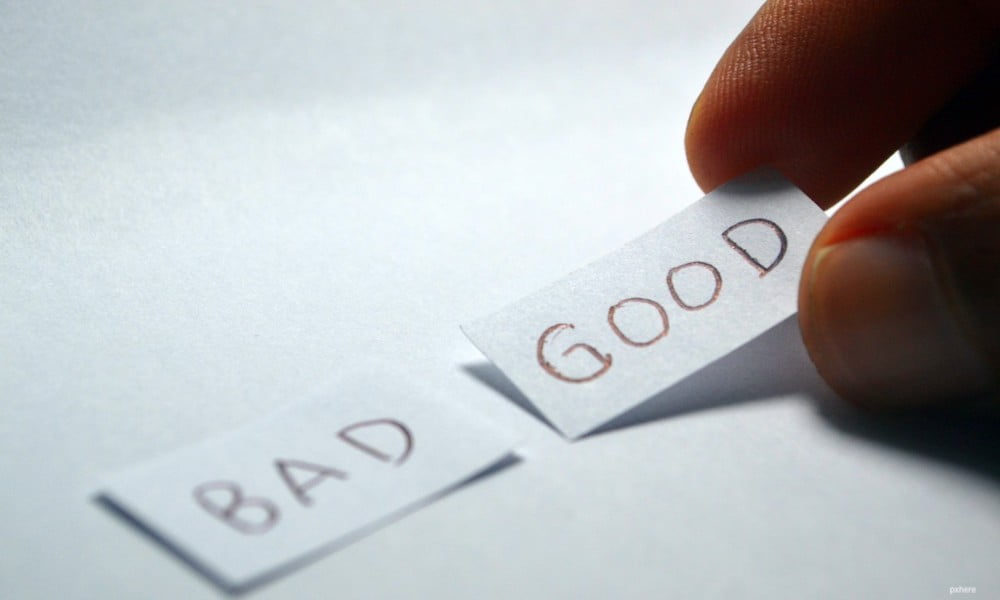 There are various strategies that business owners embrace to stand out in the market. From staying focused, getting creative, and finding ways to surpass competitors, these strategies boost businesses to greater lengths.
When it comes to operating a small business, you need to adopt a flexible approach as customers build trust with you. Thankfully, due to an upsurge of digital commerce platforms, it is much easier to get valuable business tips online. Let's discuss some prominent business strategies you should consider for repeat success.
6 Tips For Growing Your Small Business
Make Realistic Goals
The biggest hindrance that pulls down businesses is lack of practical objectives. Sometimes, in the excitement of a new business, owners come up with huge, unattainable goals. The best approach to use is to break down your progress in a matter of months and years. For instance, you can forecast the number of followers you want to attain on your Facebook page after a month, one year, or even a decade. When you understand what you want to achieve, it is easier to navigate your business operations as you pursue it.
Concentrate on Your Strengths
There is a history of companies using different approaches to success. The strategy may work better with big companies that can afford diversification but may fail with small enterprises. As a small business manoeuvre through the growing process, it is wise to concentrate on one thing at a time.
Remember that each specialization costs money, for example, you will need to invest in marketing and advertising and if relevant, also branding and packaging. The best thing to do is to focus on a profitable niche and work around it for your breakthrough.
Understand the Legal Requirements
In any business, there are various government rules stipulated based on size, industry, and location. There is a high chance of facing heavy penalties if one fails to follow the rules to the letter.
The laws start from the business launch where you have to register with the state. You then have to pay your taxes on time and keep records. When you start hiring your employees, there is also a list of regulations that you must follow to protect both of you.
Keep in mind that as your business grows, some of your workers may violate some of these laws. For example, by illegitimate means, they may try to embezzle funds from your company. In such situations or any other instances that involve the law; your business will benefit from engaging a reliable lawyer to handle it for you.
Learn to Delegate
As you start running your business, you may find it convenient to handle all departments. However, as the business thrives, it is a struggle to balance everything without burning out.
When you are not in the right state of mind, you may not manage to push your business to the success you desire. As a result, your reputation may get affected as you head to losses. That's the worst mistake for any type of business and especially a growing one.
As a business entrepreneur, you should introduce a tradition of effectively giving instructions to your juniors and partners. By using that approach, your business will progress well, even in your absence.
Surround Yourself with a Reliable Support System
As a business owner, operations may isolate you from what is happening around in the market. The main focus of keeping in touch with other business owners within your niche is to share in-depth information beneficial to all. From such interactions, you may learn the techniques they used to enhance their operations.
Sometimes, you can also seek advice on the best suppliers or vital documentation processes when branching out. Do not fear to share your failures with dependable people who can help you out. It might not be easy to get time to network, but if you manage to maintain trustworthy contact, your business will thank you for that.
Strive to Satisfy Your Customers
As much as you invest immeasurable time and money in your business, without customers, everything is a waste. A happy customer will always come back and refer to others. For a satisfying experience for all, you should initiate fulfilling approaches in all departments. Start by coming up with a customer care desk that handles queries and complaints.
Take advantage of online platforms to reach out to your old and potential clients. You can also get out of your comfort zone and introduce creative and amusing ways to attract more clients. For instance, if you are running a hotel, you can give discounts on specific menus or introduce a happy hour.
Make it a habit to follow up on your customers and confirm their satisfaction with your services or products. In the end, your customer-focused approach would pay off as you significantly reach out to please them.
Did you enjoy our exhaustive guidelines on how to run your small business effectively?
Follow our future advice on how to enhance your business while avoiding grave mistakes within your industry.