20 Of The Worst Business Decisions Ever Made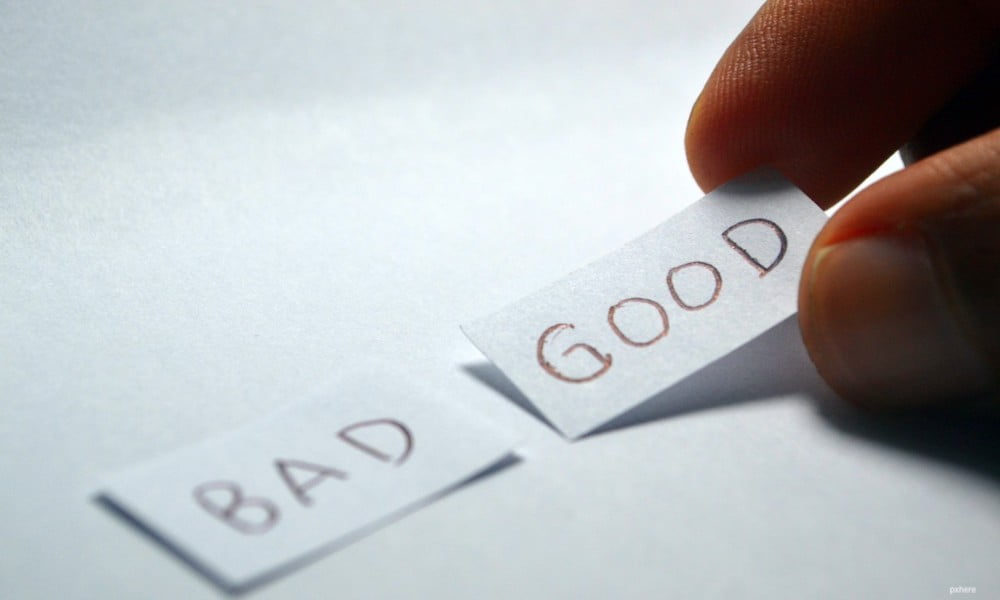 Some things can seem like a good idea at the time, but retrospect is a wonderful thing. Having a business is all about making decisions. In business, you can't expect to be perfect all the time. Some of your decisions will be great, and some of them not so much. 🙂
Here are 20 of the worst business decisions ever made to illustrate that point, and we have added a mention of retail mistakes that came about due to the pandemic.
We've not these bad business decisions in a particular order, take a look:
1. Somebody Should Have Phoned Home
Back in 1981, Amblin Productions called Mars and had a proposition for them. They said they would use Mars' M& M's in their film to promote their film on their packaging. Mars gave them a straight-up no, so the company used Reese's Pieces instead.
The film was ET, which grossed nearly $800m en route to becoming one of the most important films in history. Reese's Pieces saw a 65% jump in sales months after ET was released as an upshot! Those contributions played a massive role in allowing the Hershey Company to grow from strength to strength. Over three decades later, many of their success can still be attributed to this particular product placement.
Quite frankly, the deal can be considered out of this world! Still, M&Ms aren't doing too badly in spite of the notable blunder.
2. NBC and CBS Pass On Monday Night Football
In the late 1960s, America loved Baseball. However, football was fast becoming America's passion. Commissioner Pete Rozelle approached NBC and CBS to see if they wanted to strike up a contract. He could see the value in the show Monday Night Football. Both networks rejected the chance to strike a deal, as they didn't want to sacrifice already popular shows like the Doris Day Show.
Monday Night Football became one of the longest-running, highest-rated TV shows of all time. Nowadays, ESPN pays close to $2bn per year for NFL rights, with Monday Night Football placing itself as the gem in the crown. The broadcaster still manages to churn out such high profits from the weekly show underlines that NBC and CBS dropped the ball.
Conversely, CBS brought the Doris Day Show to its end in 1973.
3. Snoozing Motorola
Motorola used to be on top in the cell phone business; remember their Razr phone? However, they waited a little too long to release their smartphone version, allowing iPhone and Blackberry to become the new ones to watch.
Instead of focusing on customer experiences like they should have been, they focused on the phone's aesthetic appearance. Consequently, the company's shares fell by 90% between October 2006 and March 2009. This equated to company losses of over $4.3bn! By January 2011, the business had become defunct after over eight decades in the industry. "Hello, Moto" had become "Goodbye Motorola."
These days, Motorola Mobility is owned by Lenovo following their purchase from Google in 2014. The Motorola brand is still hoping to one day reclaim the throne. Unfortunately, in a world dominated by Samsung and iPhone, those dreams look very unlikely. They had the high ground while entering a golden era for cell phone technology. Failing to capitalize is one of the biggest business errors of the century.
4. ABC Says No To The Cosby Show
ABC was the network that decided to take on Monday Night Football. The weekly sports show was no doubt their most popular program by a considerable distance. Yet, they remained in third place in the network rankings and needed something else to help them win the rating war.
The Cosby Show was pitched to them, but the Entertainment Division President turned it down. They claimed Cosby didn't have a pilot or a script to show (whether this is true or just an excuse, nobody knows). The program was a hit almost instantly, ranking number 3 in the Nielsen ratings and then taking the top spot for the next five seasons. This catapulted NBC, who accepted the show, to the number one spot among the other networks. The influence of their hit show could not be emphasized enough.
While 'the Cos' was drawing in up to 30 million per night, it's fair to say ABC wasn't. With the Cosby Show and (CBS show) Magnum P.I winning the war, their presence in the most valuable time slot became almost obsolete. The head of entertainment called comedy on network television dead at the time of rejection. Perhaps the ABC man should have gone back to school.
5. The Beatles Rejection
The Beatles auditioned at London's Decca Records before they were big, hoping to secure a contract. The executive in charge of talent said their sound was no good. He declared that they sounded too much like 'The Shadows,' who were supposedly a popular band at the time.
Executives went as far as to say that groups were out, especially four-piece groups with guitars. He signed a local act from London instead; Brian Poole and The Tremeloes. Meanwhile, the Beatles were signed by Brian Epstein and went on to become the best-selling band in history. Moreover, the Fab Four started a revolution that changed pop culture forever.
Billions of Beatles albums have since sold worldwide, and they continue to sell to this day. Meanwhile, I had to Google Brian Poole and the Tremeloes to find out that their best song was Twist and Shout. Unfortunately, the best version is by the band that Decca Records rejected.
6. The 'Novelty' Telephone
In 1876, Western Union boasted the telegraph, which was the most advanced communication tech available. The company president, William Orton, was offered the patent on the telephone for $100,00 (the equivalent of around $2 million right now). He didn't only reject it; he dismissed it completely.
He thought it was a ridiculous idea and wrote personally to Alexander Bell, asking what they could do with an electrical novelty toy. He also said it had no commercial possibilities. It took only two years for the telephone to take off, and Orton spent the rest of his life unsuccessfully trying to challenge Bell's patents.
As for the novelty toy, it changed global communications forever.
7. NEW Coke
We all know what Coke tastes like. Many people have an almost emotional relationship with the drink and the brand. Coke had a centennial anniversary in 1985, and to celebrate, they came up with 'New Coke.' Most of the formula was the same, but there must have been a notable change in taste as the sales dropped by 20%.
Many customers were perplexed by the change, particularly as the company had already established its place as a global giant. It didn't take long before Coke realized its error and returned to the formula and taste people love and know best. They even slapped 'Classic' on the can, which many believe saved the brand. The Coca-Cola Company defiantly continued to produce the new version for some years before admitting defeat in 2002.
Thank God they did; otherwise, we could all be drinking Pepsi.
8. Greedy Fox
Although merchandising wasn't very big at the Star Wars release, 20th Century Fox still made a huge mistake here. Worse still, they have been paying for it ever since. They got George Lucas to take a pay cut of $20,000 in exchange for all of the merchandising rights to Star Wars and all of the sequels thereafter.
Since then, Star Wars has grown into the most iconic film franchise ever. The initial trilogy has grossed billions in, while the ninth blockbuster film is currently in production. Meanwhile, merchandise sales have earned billions more, making Lucas worth a reported $5.2bn himself.
For the sake of twenty grand, Fox missed out on a commercial phenomenon.
9. Blockbuster Would Rather Not Netflix and Chill
Back in 2000, Netflix co-founder Reed Hastings asked the Blockbuster executives to publicize it in their stores. Netflix proposed that they would help Blockbuster to sell their brand online too. This essentially equated to Blockbuster being offered Netflix for a mere $50 million. Blockbuster was quick to say no and slam the door in Hasting's face. Bad move.
Less than a decade later, in 2010, Blockbuster filed for Chapter 11 bankruptcy protection. In a cruel twist of fate, the popularity of Netflix had been the main contributing factor. Nowadays, Netflix has over 90 million users worldwide and boasts assets worth over $13.5bn.
Blockbuster, meanwhile, has closed operations in most major territories. The once colossal brand is now resigned to appearing in internet memes about life in the 80s and 90s.
10. That's NOT A Kodak Moment
When was the last time you spotted somebody with a Kodak camera? Well, if Kodak had a little more urgency about them, we could all be using Kodak smartphones right now.
The company has the credit for being the first company to hold the patent for digital technology (which also has a lot to do with the smartphone) in 1975. But the camera giant decided to sit on their hands instead. They finally decided to pursue digital photography when it was far too late, leaving far too much ground to make up. They filed for bankruptcy in January 2012.
At least we have some pictures to remember them by. Maybe if they'd pursued the digital tech they invented, they'd still be at the top of the photography pyramid.
11. They Should Have Asked Google What To Do
By 1999, Google was already fast establishing itself as one of the major search engines. With the internet growing rapidly around the turn of the century, it didn't take a genius to realize a $750,000 investment would pay dividends. Sadly for Excite, they still passed up that golden opportunity.
Google is one of the biggest companies on the internet. It's the second most valuable brand on the planet and is worth close to $200bn. Meanwhile, the operation continues to buy out smaller ventures and grows year on year.
Ironically, only a quick Google search confirmed that Excite still exists. Considering it was once one of the leading operations in early internet technologies, its limited success is astonishing. The fact it still hasn't discontinued its search engine is almost a parody of its own errors. On the flip side, it's a good content aggregator. Not everyone wants to use one service, so Excite is an alternative.
12. Microsoft Deemed Too Steep
In 1979, Bill Gates was a fresh-faced 23-year-old set to achieve the status of a billionaire. Ross Perot, whose electronic data systems were worth $1bn, was offered to buy Microsoft for $40-$60m. Despite viewing the company as an attractive prospect, the entrepreneur refused to meet those prices. He said it was too steep, especially as the company had not yet reached its peak.
Perot was right. Microsoft hadn't reached its peak. The computer giant currently has a market capitalization of around $343 billion, according to Forbes Magazine. It is widely accepted as one of the most important brands on the planet.
Ross Perot has since been quoted saying that it is one of the worst business decisions he ever made. Cheers, Ross, we couldn't have worked that one out ourselves.
13. J.C. Penney Gets Rid Of Their Fake Pricing
The pricing tactic of J.C. Penney can be frowned upon, but it certainly helps them sell clothing. They used to make sure their items were all marked down from a higher price, although the item would never have been sold at that price in the first place. This led customers to believe that they were getting a real bargain instead of simply buying cheap clothing.
The New CEO in 2012, Ron Johnson, decided to make J.C. Penney look 'less desperate' by starting a new, more honest pricing system. This didn't go down well with J.C. Penney fans, and they complained all over the internet. This harmed sales figures and brand reputation in one fell swoop.
Johnson was fired after 17 months, and J.C. Penney brought back their fake pricing system. Perhaps honesty isn't always the best policy.
14. The Death Of MySpace
Before Facebook, Twitter, Instagram, and all of the popular networks, there was MySpace. The network went mainstream in 2004, with 1 million users just one month after it was launched. For internet users of a certain age, Tom Anderson was their first-ever social friend. Moreover, his goofy profile pic haunts is to this day.
Rupert Murdoch, News Corp Billionaire, bought it and attempted to make it too profitable too quickly. Essentially, over-saturating the site with annoying ads would prove to be its downfall. The year 2008 was Myspace's peak, with 75.9 million unique visitors. But it just couldn't survive following the launch of Facebook, especially as the ads alienated users.
Murdoch sold Myspace in 2011 for just $35 million after buying it for years for $580 million. The tycoon has made many great decisions in his time; this was not one of them.
15. Edwin Drake Fails To Patent His Oil Drill
You may not know Edwin Drake's name, but in 1858 he could have been one of the wealthiest men in America. He was determined to find a way to get to the oil that everybody wanted. So he partnered up with a blacksmith from the area, and together they made a drill that did just that.
It took them weeks to come up with the perfect design, and it eventually helped them get to the black gold they so desperately wanted. There was just one major problem; Drake hadn't secured a patent. Despite his success, he was later fired and then lost all of his money on Wall Street.
Failing to secure a patent on his drill has cost Drake and his family millions of dollars. Meanwhile, the oil industries are worth billions, thanks in part to the Drake legacy.
16. Schlitz Beer Goes To…Schlitz
In the 1970s, Schlitz was one of the biggest beer manufacturers of all time. They came second only to Budweiser and boasted a rich history stretching back over a century. To meet growing demands, Robert Uihlein, Jr decided to use cheaper ingredients to increase production speeds. Sounds good on paper.
Unfortunately, even a drunk person couldn't handle the resulting product. The beer started to form floaties in the bottom, which would then congeal into a thick mucus. Schlitz didn't recall these beers, even after realizing the terrible mistake. They eventually gave in, but not before 10 million cans had been shipped. By this time, the damage had been done.
The company and its assets were sold as profits sank to the bottom of the barrel. Considering the profits to be had by some beer manufacturing giants, the Milwaukee company had a shocker.
17. Atari Doesn't Like Apples
Nowadays, Apple is the biggest brand on the planet. But once upon a time, the operation was completed from a garage. During those humble beginnings, Steve Jobs and Steve Wozniak wanted to sell their personal computers to Atari. However, the then-computing giant rejected the offer.
The two Steve's subsequently said that Atari could have the computer built from their parts and asked to work for Atari instead. They still said no. After some rocky moments during the first 20 years, Apple became the biggest brand in computing and consumer electronics. Atari, meanwhile, is still best known for Pong.
Atari is still in existence, but they never truly recovered from the video gaming crash of 1983. If only they'd branched out by taking the Apple.
18. The M*A*S*H Drop Out
In 1972, M*A*S*H was a surprise hit for 20th Century Fox. However, a few big stars dropped out after a couple of seasons, which made Fox panic. They decided the show wouldn't live much longer and sold rights to the old seasons to various local TV stations for a total of $25 million.
The show's popularity didn't fade, and the show continued for a total of nine years and 251 episodes. Television stations raked in $1m per episode, while Fox Television didn't see any revenues. Moreover, reruns of M*A*S*H are still broadcast even to this day.
In fairness, though, at least the production company continued to provide great episodes until the very end.
19. Quaker Oats Buys Snapple
Buying out a company for $1.7bn is a brave call at any time. Doing it when it's reportedly worth less than that figure is even braver still. However, when the brand in question is already in free-fall, it crosses the bravery line into stupidity. That's exactly what Quaker did with Snapple.
The food company couldn't save the floundering Snapple brand. They messed up the branding and couldn't persuade distributors to keep Snapple despite their offers and the stockpiled up. This led to it entering dollar stores while vast quantities ended up in landfills.
Snapple was being given away on the street for free as sales still plummeted in 1996. Eventually, Quaker sold the brand to Triarc for $300 million. That's $1.4 billion less than they paid for it 28 months previously.
20. The K-Mart Wal-Mart War
The war between K-Mart and Wal-Mart embodies the importance of customer service perfectly. As the two companies went head to head in the 1980s, K-Mart went for an aggressive publicity campaign to raise awareness of their store. Meanwhile, Wal-Mart (not having the cash to do the same) focused on their stocked shelf efficiency and immediate checkouts instead.
Wal-Mart won the war, and K-Mart hasn't been able to keep up since. Today, Wal-Mart is the far superior company with over 11,000 stores and 2.3 million worldwide employees. Despite losses in recent times, it generates nearly $500bn in revenue. In comparison, K-Mart draws in around $25bn from 735 scores.
K-Mart had all the assets to win the war but was let down by poor tactics. Subsequently, they couldn't find a way through the Wal.
No one can expect to make the right decision all the time. However, it just goes to show that a little curiosity and open-mindedness and a little less rigidity and stubbornness could take you places! These decisions may have been some of the worst ever made by some entrepreneurs, but they turned out to be pretty good for others!
2020 – what a year for the retail sector!
Business mistakes are not always due to incompetence, and sometimes life happens, as has been the case with the Coronavirus pandemic. Events like COVID-19 may become more prevalent now, and as such, business owners can mitigate the risk. However, a year ago, very few, if any business in the retail sector was fully prepared for what happened with lockdowns and restrictive trade. Retaildive have written a post on five on the worst decisions in the retail industry due to the pandemic and on the list is Sephora's 100 new stores and four more errors that were due to the pandemic.
Suggested Next Read:
The man who destroyed his multimillion dollar company in 10 seconds

Image Attribution
Image 1 – wikipedia.org – Fair use, https://en.wikipedia.org/w/index.php?curid=8370268
Image 2 – wikipedia.org, By Source, Fair use, https://en.wikipedia.org/w/index.php?curid=51941117
Image 3 – wikipedia.org, Fair use, https://en.wikipedia.org/w/index.php?curid=51941117
Image 4 – wikipedia.org, By [1], https://en.wikipedia.org/w/index.php?curid=921410
Image 5 – wikipedia.org, By Parlophone Music Sweden – http://www.mynewsdesk.com/se/parlophone-music-sweden/images/the-beatles-magical-mystery-tour-pressbild-1-146055, CC BY 3.0, https://commons.wikimedia.org/w/index.php?curid=39773859
Image 6 – wikipedia.org, By Gilbert H. Grosvenor Collection, Prints and Photographs Division, Library of Congress. – http://www.americaslibrary.gov/jb/recon/jb_recon_telephone_1_e.html, Public Domain, https://commons.wikimedia.org/w/index.php?curid=1389089
Image 7 – wikipedia.org, By Can: The Coca-Cola CompanyPhoto: user:Jetijonez – Jetijonez (talk · contribs), Public Domain, https://en.wikipedia.org/w/index.php?curid=32684553
Image 8 – wikipedia.org, By User:KAMiKAZOW – Transferred from en.Wikipedia to Commons., Public Domain, https://commons.wikimedia.org/w/index.php?curid=4617117
Image 9 – wikipedia.org, By Wikimedia Commons – https://upload.wikimedia.org/wikipedia/en/4/46/Blockbuster_logo.svg, Public Domain, https://commons.wikimedia.org/w/index.php?curid=51335969
Image 10 – wikipedia.org, By Eastman Kodak – http://www.kodak.com/ek/US/en/Our_Company/History_of_Kodak/Evolution_of_our_brand_logo.htm, Public Domain, https://commons.wikimedia.org/w/index.php?curid=55328013
Image 11 – wikipedia.org, By Joi Ito from Inbamura, Japan – Eric Schmidt, Sergey Brin and Larry Page, CC BY 2.0, https://commons.wikimedia.org/w/index.php?curid=4083860
Image 12 – wikipedia.org, By The original uploader, was Andrewpmk at English Wikipedia – Transferred from en.Wikipedia to Commons by Codename Lisa., Public Domain, https://commons.wikimedia.org/w/index.php?curid=26299991
Image 13 – wikipedia.org, CC BY-SA 3.0, https://commons.wikimedia.org/w/index.php?curid=593445
Image 14 – wikipedia.org, By News Corporation – Extracted from creative.myspace.com/dk/dma/downloads/DMA08_Program.pdf, Public Domain, https://en.wikipedia.org/w/index.php?curid=17531495
Image 15 – wikipedia.org, By Unknown – Ohio Department for Natural Resources – see [1] (copied from n.wikipedia.org), Public Domain, https://commons.wikimedia.org/w/index.php?curid=1048454
Image 16 – wikipedia.org, By Source (WP:NFCC#4), Fair use, https://en.wikipedia.org/w/index.php?curid=47174120
Image 17 – wikipedia.org, By Atari, Inc. – Atari, Public Domain, https://commons.wikimedia.org/w/index.php?curid=21030954
Image 18 – wikipedia.org, By CBS Television – Transferred from en.Wikipedia to Commons by We hope using CommonsHelper.(Original text : eBay item photo front photo back), Public Domain, https://commons.wikimedia.org/w/index.php?curid=16354650
Image 19 – wikipedia.org, By Source (WP:NFCC#4), Fair use, https://en.wikipedia.org/w/index.php?curid=46273286
Image 20 – wikipedia.org, By Kmart – Extracted from [1] by Kalel2007, originally hosted at the English Wikipedia., Public Domain, https://commons.wikimedia.org/w/index.php?curid=4652461
How to Deal with a Workplace Accident Efficiently
No matter how well prepared you and your business are, workplace accidents can occur with no notice.
How prepared is your workplace for the unforeseen accident? The owner of the company is responsible for and has the ultimate liability in a workplace accident. If this scares you, it should, but there are steps you can take to ready your team and places of work to minimize bad outcomes from accidents.
Let's look at your first responder action when a person is injured in a workplace accident.
Use your first aid training and if you haven't been through the training, then reach out to someone in your vicinity which has the training. Why do you need to respond as a first aider? Well, there is a step process to minimize danger, get medical assistance and in some situations save lives or prevent further deterioration of injured persons.
DR(S)ABC
A first aider knows the acronym DR(S)ABC is vital in the event of an accident.
D = Danger. Assess the accident. Is there any imminent danger? If so, you don't go in but call the emergency services (police, fire, ambulance – paramedics)
R = Response. If you can get to the injured – first assess their response. Call out and get them to respond. If there is no response…
S = Seek help. Call the emergency services.
A = Airways. Make sure nothing is constricting their airways.
B = Breathing. Check if the injured is breathing – if they are awake and respond, then they are breathing. If not, then you need to find out if they are breathing by listening for breathing noise, watching their chest rise and fall, or feel the breath on your hand.
C = CPR. Yes, you may need to do CPR to keep the person alive while waiting for the paramedics to arrive.
Summary of Action
The most obvious thing to do after a workplace accident is to ensure that everyone receives the assistance they need straight away.
Do whatever you can to help out yourself, but remember to stay on the safe side of things.
Don't attempt to do anything that might put someone else at unnecessary risk. Be prepared before an accident with first aid training and ensure that your employees are also up to speed with workplace safety and first aid.
Have Some Important Contacts Handy
It's also a good idea to have some contacts readily available, so you can assist your employees as best as you can. For example, if your business is in Minnesota, you'll want your employees with legal experts like the Minnesota's worker's compensation law experts at Mottaz & Sisk .
Of course, due to the delicate nature of a situation like this, you should not be surprised if people prefer to go with their own legal representation.
Stay in Touch with Affected Employees
Last but not least, remember to stay in contact with everyone who has been affected by the event. There are exceptions to this – you might be prevented from contacting someone if there is a perceived conflict of interest during an ongoing lawsuit, for example.
However, reach out to your employees and provide them with as much assistance as they need during this time.
Remember that a workplace accident is not only difficult for you, it also brings a lot of stress to those immediately affected by it.
If you do everything right, an incident like this can actually solidify your employees' trust in you and your business for putting their safety first.
So is your workplace an accident waiting to happen? Get a workplace safety assessment and carry out all recommendations to ensure the fatal accident will never happen on your watch. Ready for some more learning on how to be a great leader? See this article.
How to Design A Top-Rate Business Report
A well-designed business report is likely to trigger curiosity and encourage people to flip through pages or scroll with the mouse.
In business, reports are commonplace and usually not that exciting – so how do we create documents our audience really want to read? Well, you can start by using a report designer tool to choose a template style and then use strategies to present the content of the report, to make it more interesting for your audience.
Report Format and Structure
There are many ways to share data, so you don't have to use pdf files. Instead, try with other formats like infographics, microsites, live data charts, and anything else you feel will encourage better conversion rates of your content.
Example:  Getflywheel has for some time used a microsite to share their annual report.
Using HTML and frontend software, the presentation of boring numbers is turned around with interesting graphics and charts using animation.
Structure
After deciding on your report format, e.g. microsite or infographic, give priority to the structure of your report. It's the structure that ensures the logical flow of content your audience will appreciate.
Follow the standard index of content:
introduction
an overview or background
principle points
recommendations
summary
Content strategies
Now we're up to how you can present your content. Your report can include storytelling, infographics and pictograms, videos and graphs to ensure the content is easy to comprehend and memorable for your audience.
Use the power of storytelling
We all love stories, and storytelling presents data and content in a more exciting way.
In business, it's vital to keep your audience interested and engaged with the message. HubSpot sums it up well in their post and say telling a story is like painting a picture but with words.
You can use your audience's knowledge to inject analogies and local knowledge of culture, the environment and communities to get the message across.
Pro-tip: According to research, storytelling has a positive influence on the recall of information of readers.
Interactive Content
When you're creating a digital report, interactivity is the key to success. Readers are likely to turn to reports with audios, embedded videos, and prompt animations.
Interactive and animated charts and graphs draw the reader's focus and lead their eyes to a specific point on the chart, thereby delivering your message.
Apart from keeping readers engaged for a long duration, it encourages them to share and return to your report. Furthermore, interactive reports are a great way to entice short readers looking for insights. These animated graphs could help them search for information.
Therefore using visuals also helps to break up hard to digest data and words.
If your report is number intensive, data visualization could add value. Use charts, pictograms, and charts to showcase your numbers. Use blurbs to highlight critical points.
All these elements work collectively to tell a story and make your report stand out. Therefore, start with a simple idea, slowly build upon your idea and finally reach a logical conclusion to your report.
A great example of an interactive chart is when a chart legend appears as your reader hover over the graph's bar or line.
Pro-tip: Use interactive charts to reveal trends and patterns over time. It helps stakeholders see untapped data which they can use for their business benefit.
Example: Notice how Noord used annual report infographics to showcase a visual story that was engaging, compelling, and impactful. The company effortlessly uses characters in a creative and hand-drawn style. Apart from storytelling, their report displays excellent copywriting skills, which ties story elements perfectly with the subject.
Focus
While you may be using animations, embedded videos, infographics, and data points in your report to make it digestible, try keeping your report focused on sharing the content and data pertinent to the report.
For example, when creating a visual investor business report, there is no point in mentioning sales, revenue from upsell or cross-sell, and the cost breakdown of marketing and sales.
Why? As you're creating a report for business funding, KPIs such as debt-to-equity ratio, share price, work capital ratio, etc., matters.
To include everything you deem necessary, you end up creating ocean-boiling reports. These are one of the most dreaded reports because it's incredibly tedious to search for information in such reports.
Therefore, it's best to start by identifying the reason for designing a report and outline all questions it will answer.
Build your report to answer those questions. Never include graphics, text, or data for the sake of it. Irrespective of how beautiful your graph looks with a data point, remove data points if they are not required. Remember that at times less is better because it helps you remain focused.
Pro-tip: Never create a one-size-fits-all report. Different scenarios require different types of reports. For example, one report may be for your CMO, while the other may be for potential investors.
Review
Often, after completing a business report, you may feel that your report is not delivering any helpful information. It's not adding any value. That's okay. You probably need to revisit the goals of your report to understand what you are missing.
To add value to your report, have a meeting with team members to understand which checkpoints you should remove.
Furthermore, recheck the time frame of your report if it's not adding any value. For example, you may have created a sales report 15 days back, and due to worldwide lockdown or other circumstances, the sales numbers remain unchanged.
Creating another sales report would not provide any valuable insight to your readers. So, check whether you're pulling your business report at the correct time.
Revisiting doesn't mean proofreading your report for errors. It is more about making your business report present insightful information instead of just sharing information.
Pro-tip: When revisiting your report, ensure to keep the data points, facts, and figures fresh and up-to-date.
Aesthetics
Before a reader dives into the content, it's the colors, borders, and page size that give them an overall sense of your report's quality and theme.
Therefore, after deciding on the layout, you need to give importance to your business report's overall aesthetic appearance. Filling an entire page with information and visuals makes your report look cluttered.
So, give a good amount of space around the edges and ensure you use proper margins. For business reports, the most common margin is one-inch margins all around.
Adding margins makes your report feel minimalistic and clean. Having content too close to your design's edge makes your report look unprofessional and fails to deliver the intended message.
Example: Notice how Carlberg uses margins to increase the report's readability.
Pro-tip: Pay attention to the white spaces as it primarily affects readability. Both spacing and margins are essential secrets that differentiate a killer business report from a mediocre one.
Final Words
The adage says, you get only one chance to create a first impression, rings true when it comes to your business reports. That's why brands are doing more with their business reports to impress and improve their readability.
Does Your Business Need Knowledge Management Software?
Regardless of the business size or the type of organization run, there will always be a need for creating, storing and sharing information. Knowledge management is a set of processes that can help create and distribute said knowledge to utilize its potential to the fullest.
So the question we will answer in this article is: does your business need knowledge management software?
Importance Of Growing Your Business
It would help if you always were looking at ways in which you can grow your business. It can help you to cultivate a strong company culture as a result. The better informed your staff are, the more successful their work becomes.
Knowledge is valuable for everyone, yet one of the biggest challenges that businesses face is communication. Growing your business is made difficult when there isn't effective communication within the company. There's often a lot of down-time that results in fix errors in communication or clarifying issues that could have easily prevented.
How Does Knowledge Management Work?
It's firstly important to know how knowledge management works. It's something that varies from business to business. So what your knowledge management entails might not be the same for another company.
The information you have as a business needs to be organized, and that's where knowledge management comes in. This system will likely have various tools that you can choose from to help with the customization of your knowledge database.
You want to make your knowledge more accessible ultimately, and with these management systems, you're able to do precisely that.
A knowledge management system will consist of an internal process that helps capture company knowledge. The information is reviewed, and then technology in the form of software helps support all this. You may already have somewhat of a knowledge management system in place.
For example, if you use cloud storage or a shared drive to save documents instead of saving them on your desktops, then this is knowledge management in action. There is some excellent internal knowledge base software worth learning more about before deciding which one is for you.
The Benefits Of Knowledge Management Software
With knowledge management software, the process of setting it all up is something that will take time. However, the benefits of having a system in place can make it all worthwhile.
As your organization matures, it's essential to have this knowledge management to support and enhance your daily operations. One of the significant benefits is that it can help gather the power from your company to grow the business.
You can give your employees more knowledge sharing structures that can help them do their job more efficiently. There's quicker problem-solving and faster decision making that comes with having this system in place.
It can help make your employee's work more exciting and engaging, which is ultimately what you want to better yourself from the competition. With more knowledgeable and productive employees, it makes for improved work processes in general.
To continue innovating your business and supporting employee growth, having this knowledge management software will be more beneficial to have in place than not have it at all.
Implementation
What are the steps to implement knowledge management software into business?
If you're implementing knowledge management software for the first time, it's essential to know the steps in which to do so effectively.
Identify Problems
Firstly, you want to consider the problems you have and to define them in more detail.
Brainstorming
At this point, you'll then focus on the part of your organization that can help brainstorm these problems to create solutions. It might be those interested in such a project, or you feel you are capable of doing so.
When you've gathered these individuals together, you then have your initial network. You'll then want to actively involve everyone else, perhaps giving this initiative its own name so that it gets people interested.
Ideas
Capturing ideas is an essential part of the process, and this might involve suggestion boxes or providing a simple Google Form questionnaire for people to fill in and give feedback.
Implement solutions
Implement these and be sure to reward those who contributed to changing those problems into solutions. It's then time to share that knowledge and ensure that every employee knows what's available and how to access it.
Sharing The Knowledge With Your Customers
It could also be something that you make available to your customers if you feel it's relevant.
There are times when you have potential leads come onto your site and perhaps have questions stopping them from making a purchase or moving down the sales funnel.
Your customer service agents will likely have those common questions asked to them multiple times per day. If that's the case, then offering this knowledge base to your customers will reduce the number of queries being directed at the agent.
It means your agent can prioritize more complex queries, and those potential customers can navigate further down the sales funnel, hopefully, to make a sale.
Summary
Your business can undoubtedly benefit from knowledge management software, especially when communication seems to be a problem for many companies nowadays.
Things become more challenging to manage as your organization grows in size, and when it comes to training employees, sometimes, there can be information that gets missed.
Having this one centralized database of information can help to educate both existing employees and any new ones that come into the organization. It can save time, cut down costs, and aid that your business will benefit from when it comes to growing it over time.
Again, a knowledge base takes time to build, and there may always be something that you're adding to it.
However, it's better than leaving it unorganized and having your organization as a whole feeling unprepared and lacking the knowledge they need to improve your company.