Personal Branding Tips for Graduates
In this post, I will provide tips I have learned on personal branding which may be beneficial for graduates looking to "market" themselves into their dream job.
Young people entering the workplace today have far better tools and communication channels at hand then previous generations could ever imagine. Social media and the Internet provide all of us with the ability to connect with millions of people all over the world. However, we all know it's a double-edge sword, allowing bullying and trolling 24/7, but for this post I am focusing only on the positives of the technologies we have available to us for personal branding.
First off, what is personal branding and why is it important for your career.
Personal branding is all about presenting yourself to the world in the way you want to be seen. You do this to help achieve your goals such as landing the dream role, increasing your earning potential and being thought of as a leader or influencer in your skill-sets.
Graduates are faced with more and more challenges in landing a job, let alone their dream job. Globalization and immigration policies have dramatically increased the number of available candidates per role. Success ultimately comes to those who know how to market themselves above and beyond the competition.
I have broken this post into 4 key sections:
Selecting a "home base" online to establish yourself and help grow your personal brand.
The importance of networking and connecting – not only online but face-to-face.
Content curation as a strategy for being recognized as someone to follow online.
Writing your own content to start on the path of being known as an expert.
So, let's begin!
Choose Your Social Media Platforms Wisely
I think anyone who has invested their time and effort in building and growing a social media profile for business will know it's never ending and massively time consuming.
For developing your personal brand, it's even more important that you select the social media platforms that are right for you. It's a complete waste of time investing all that time and effort building up a social media profile on a platform that will serve you no benefit to your career.
LinkedIn is the social media platform I invest most of my time and effort in for building on my personal brand. All the other social media platforms, some of which I must admit, I am too old to even understand, are not even on my radar. The only other social media platform I invest a little time in is Twitter but solely for content curation (see Content Curation section).
I focus on not polluting my personal social media profiles such as Facebook with business and vice versa. For me, LinkedIn and Twitter are for business and every other platform is for personal use.
Of course, LinkedIn is the number one social media platform for business. If you have not yet created a LinkedIn profile for yourself I suggest you do so ASAP. LinkedIn is the main tool people use to research people and businesses – recruiters will contact me via LinkedIn after reviewing my profile, clients connect with me as well as workmates.
As a graduate your first task on the road to personal branding is to establish a "home base" where people can go to get a complete run down on who you are and what skills you have. The home base should be your CV online. Some people recommend that you to establish a personal blog as the home base either as a static CV or a place to post your content. Personally, I don't recommend a blog as the initial home base for a number of reasons:
Maintaining a blog can be time-consuming, taking you away from your core objective of brand building. If the blog is hosted on a blogging platform then that adds further complexity in regards to SEO and migrating away from the platform.
Unless you can register the domain name for your full name then there will be additional work required for SEO to help locate your website. Search engines especially Google rank highly personal social media profiles before any other domain where you keep a personal profile. If you are lucky enough to register the domain for your full name I would initially have it redirect to your LinkedIn profile. For example, MarcKrisjanous.com.
Your home base should be where your target "market" is – your target market being people you want to connect with. You would not set up a shop where your target market is not present and it's the same online. LinkedIn is one of the first places online where people go to conduct research on a person or business – that's where your home base should be.
Your LinkedIn profile not only represents your online CV but also records the groups you belong to, recommendations from others, information about your connections and your recent activity within LinkedIn. It provides an almost complete picture of your professional life on one page. To replicate this functionality on a blog or another non-social media platform would be difficult.
Networking & Connecting
Once you have established your home base within LinkedIn locate all your student friends and connect with them. Also, connect with all your old lecturers as well because you will then be indirectly connected to their networks which instantly gives you some profiles to look at and possibly connect to (see warning below).
Warning!! Do not randomly connect with people you do not know directly on LinkedIn! Attempting to connect with strangers or someone that does not share common interests is one of the worst things you can do on LinkedIn. If one of your direct connections connects with a person you either know or feel they share a common interest then connect – but make sure in your connection request you explain exactly why you want to connect with them.
The reason why you are connecting with people on LinkedIn is to firstly start networking but also it helps with "social proof" – a term used to denote your networking strength. Think of it this way – people by their very nature tend to be more positive towards someone who is seen to be popular. I will leave it at that because I do not want to distract focus and encourage debate on the pros and cons of "social proof".
After you have connected with people you know on LinkedIn search for LinkedIn groups that cover your interests including skill-sets, then request to join the group. For example, if marketing is your career path then search for marketing groups, if its IT security then join up to IT security groups.
The most important rule when joining a LinkedIn group or any online community for that matter is to first watch and learn. Don't bother contributing to the group yet. You should first understand the attitude of the group and the key players. You need to understand the "culture" of the group in order to know what is acceptable to contribute and what is not. As a newbie, you don't want to upset anyone or be laughed at. Once you have identified the key players in the group introduce yourself and confirm with them the rules for the group. This help show that you are respectful of the groups culture and hopefully one or more of the key players in the group will look after you until you are accepted.
Connecting with people online is an important part of personal brand building however, what really cements a relationship is connecting face-to-face.
Ask your workmates and other peers what professional groups are around that you can join to network with people and learn further. Make sure you commit to attending the meetings and don't be scared to say hello to the attendees.
Conferences and expos are also a fantastic way to meet people not only the locals but people from further afield. Conferences and expos have industry leading speakers so make sure you introduce yourself at the end of their presentation and then attempt to connect with them via LinkedIn.
Important Tip!! When requesting to connect to someone within LinkedIn, make sure you add a note to the connect request such as how you know the person or why you would like to connect with them. Do not, ever, attempt to connect with someone within LinkedIn without providing a personal note in the connection request. Many influencers will ignore the default connection requests since they receive so many – make it personal and memorable.
Content Curation
Content curation is a newish marketing term, though what it involves has been around forever. The results of the effort are "magical" in the way compound interest works for financial growth – it's a slow process but overtime the results can be exponential.
For example, my personal Twitter profile is currently at 12.6k followers at the time of writing this post – 95% due to content curation.
Content curation is about locating content that would be of interest to your network and sharing it with them so they may get value from it. The content you locate and share should be from various sources not just you. The content should be of a high standard and from reputable sources.
You can share your own content but I have a rule of a 1-to-19 split, meaning each piece of content I authored and shared with my network I share 19 other pieces of content I did not author. This removes any chance of being thought of by your network as purely self-promoting.
Now, you may feel that content curation appears to be a fantastic way to promote others but ultimately does nothing to help promote your own personal brand – but you would be wrong.
This is where the "magic" really kicks in.
Sharing content created by others has amazing benefits to your personal brand such as:
Sharing content that will provide value to your network overtime has a magical effect where people believe you to be an expert on the topics you share. You may never write a single post in your life but sharing well written and high value content authored by others still makes you out to be an expert!
Most people have at times attempted to contact influential or famous people directly only to have no response. This is where the "magic" of sharing another person's content starts to work! If the person you are trying to connect with authors content such as blog posts, articles, videos etc… share their content with your network and make sure they are aware of the share. Most social media platforms make it easy for the author to be alerted to the share. Alerting the author of the share has two benefits for you: (1) the author is now aware of you and (2) most of us who receive a favor feel compelled to return the favor at some stage. The action of sharing an author's post is in my opinion the easiest and most effective way of getting a person to notice you and most of the time, results in a favor to be returned. It may take a few or many shares but ultimately, I have found the sharing strategy works 99% of the time.
Though I do recommend, as part of your personal branding, writing on topics you want to be known as having skills in, you don't have to. Just sharing other people's content puts you above most people within social media who are mostly watchers not active participants. One of the major success factors for being known in social media is to be active by contributing to the content stream – sharing content makes you an active participant, and therefore as a direct result, people will notice you.
How to find content to share
One easy strategy for content curation, is to locate influencers within your area of focus and re-share whatever they share that you think would be relevant to your network. Not only does this save you time locating content but it also helps you getting noticed by the influencer.
However, to really ignite the magic of content curation you will need to start seeking out content to share yourself.
Finding content to share online that is of high quality and provides value to your network is not hard – it's just a matter of finding one useful initial source of content. Overtime that initial source will lead you to other sources of great content.
If you're stuck locating a website for content try News360.com. The website provides a free service where you can sign-up and select categories of interest. News360 will then locate and display content related to your selected interest categories. The content is sourced from thousands of websites. I have used News360 for years and have located some interesting content and websites through this service. As usual, there is a mobile app, so when you have some free time, maybe while traveling to and from work, browse the latest content News360 has located and if something looks interesting share it with your LinkedIn network.
As a final tip, don't spam your network with too much content. My rule is to share daily 1-3 pieces of content that is of high interest and value to my network. Therefore, my network knows that when I do share something its worth their while to take a look.
Writing Your Own Content
In my opinion, the most effective way to build your personal brand is to write about topics within your skill-set. There are so many benefits to writing content on a topic that I could write another post solely on that subject.
Writing content to promote a person, business or brand is called "content marketing" and at the time of writing this post it's a massive focus for the marketing sector. Search for "content marketing" to learn more about the strategies used.
Here are some of the most important benefits:
As a graduate, writing about a topic that is part of your professional skill-set forces you to learn more about the topic and to fill in the gaps of knowledge you have. For example, if you're focused on marketing as a career, create a list of topics you are interested in and commit to writing a post on each topic. The fact that you will end up publishing the content on the Internet to be read by people with far more knowledge and experience than you, should force you to make sure you have researched thoroughly that your content is correct and based on facts.
Building up a collection of content covering your skill-set and publishing on applicable websites and social media platforms such as LinkedIn super-charges your CV. Your content is proof that you actually know something. Don't forget, most CV's are embellished to a certain degree – most recruiters and future employers know that a person's CV conveys how the person wants to be seen – not what they truly are or know. Your content is proof that what you state in your CV is true.
When you have enough content, you can package the whole lot up and create an eBook that other graduates can read and get value from. The eBook is a major marketing tool for you – its pure power for your personal brand! You will be surprised where the eBook will end up – in the hands of influencers, recruiters, future employers, conference management teams looking for speakers. Oh, and now you are also a publisher – another skill to add to your LinkedIn profile and CV! Then of course there is repurposing your content into different channels but I will leave that up to you to discover.
Get Started – Now!
This post provides a small collection of tips I have learned throughout my professional career to help build my professional brand. As a graduate you are just starting out in your career but it's never too early to start thinking about your professional brand. Finding a job is not as easy as it used to be, we all know that, so learning how you can promote yourself above the competition is an absolute must.
So, the steps are:
Establish a "home base" on a social media platform where people can find you – I recommend LinkedIn.
Start to get recognized, firstly by connecting with peers and influencers in your professional sector both online and face-to-face.
Share high value content with your network, that starts you on the path to being recognized as someone who is passionate and keen to learn.
Create your own content and share with your network to start on the path as being known as an expert.
Continue to promote yourself – but also promote others you feel have given you value, as people will often return the favor.
How to Improve Employee Development
How are you developing your employees? Hiring and retaining the right staff is a top priority for most businesses, and the process needs a failproof plan.
Employee development should also be part of your HR strategy and include online training for your remote workers. Plus professional development should commence from the moment staff are hired and continue throughout their employment.
If you're wondering if your employee development program is up to scratch, don't worry, we can help, and there are some straightforward steps you can take that will improve it immediately.
Below, we look at what employee development is and what it takes to make it successful.
Employee Development Explained
Supporting your staff to develop their skills is not solely about their current job. Nor is it just about where they can progress within your organisation. Staff development is about providing a series of training and knowledge programs and workshops that develop the employee.
Hard Skills
The training should include on the job training, and 'hard skills' pertinent to their ability to perform their current role and move up the ranks in their profession. For example, a cybersecurity analyst will undertake certifications, and industry recognised training or learn a new skill like pen-testing.
Soft Skills
The training also should cover soft skills which are transferrable to other roles. Every employee needs to develop their social and communication skills. Emotional Quotient (EQ) or emotional intelligence, will play a role in the hiring and promotion opportunities for all staff.
Now we know the basics of professional development let's look at how you can improve your program.
How To Improve Your Employee Development
Immediacy
Employee development should begin from the moment that your new member of staff steps through the door. This means coming up with a training program that gets them up to speed with the company and how it does business at the earliest possible opportunity.
Not only will this help your company, but it will also show the new employee that you are committed to their development right from the get-go. As a result, they are more likely to stay with your organization as it improves their career prospects in the future.
Run Regular Programs
Running a series of mandatory and voluntary employee development programs that take place throughout the year ensures that your staff members are always learning something and never stagnating. The programs could focus on their soft skills, particularly communication, or focus on something that is altogether more technical and specific such as looking at their Google cloud abilities.
Plus when there are some assessment and certification at the end of each program, the employee keeps it. Plus exams or tests are evidence the knowledge has been properly absorbed and retained.
Create Individual Development Plans
The general training programs that you put into place also help if you make some of these more specialized and personalized for each employee.
Usually, the setting of goals and targets can take place at each employee review. As well as the setting of targets, you also need to go back and check that everything has been followed up effectively.
Make sure that each employee is closely involved in their own development plan and that they agree to the targets that have been set for them.
Give Constructive Feedback
The art of giving feedback is a difficult one to master. Essentially, it should involve ensuring that any advice you give to your employees is constructive. If it's too critical, it can have the opposite effect on the one you were intending. This is also the case if you make it too vague with no actionable steps that the employee can put into practice.
There is a balance to be struck along the way, and you may not be able to get the hang of it straight away. Over time, you will be able to put your finger on which feedback is constructive and not.
Use Certified Trainers
While you may want to take care of some of your own training in-house, there is a lot to be gained from getting in touch with certified trainers and bringing them in to manage some of the programs.
They are experienced in the sector and have specifically designed their classes to get the best from the people who take them. However, make sure that you read all the reviews and hire a team that knows what they are doing and talking about.
Summary
Hiring is costly and retaining the right employees can be even more expensive if your only option is to pay them more.
Improving employee development should be a reason staff stay, and it can end up bringing all sorts of unexpected advantages to your organization beyond staff retention. So, now is the time to put some of these techniques into practice.
5 Steps You Can Take To Become A Successful Business Leader
Do you want to know five steps you can take to further your career as a business leader?
Getting ahead in any career is challenging and in leadership more so as this discipline requires soft skills that are harder to obtain from your usual tertiary qualification.
If leadership is your thing, you'll need to take roles and opportunities to improve year upon year, so you're not stagnating but climbing up the management ranks.
In this article, we look at the fundamental steps you can take to hone your leadership acumen, to give yourself a fighting chance to secure roles that are developing you as a leader.
Understand the business from the inside out
If you're to find solutions to break down resistance to change as a leader and get more productivity from your people, expanding your thinking and attaining a wider skill-set will never go a miss.
For example, you may be managing a customer support team. Your direct knowledge and accountability are within customer support. However, this current leadership role is not the end game for you.
To be an effective business leader, you'll need a working knowledge of the business as a whole, including operations, sales, technology, finance and so on.
Thorough knowledge of your business as a whole will make it easier for you to plan your rise up the ranks of leadership and management. How do you get it? This is easier than you think.
Form close alliances with other leaders in the company and suggest working together on projects that allow knowledge transfer. As the saying goes: a problem shared is a problem halved.
Your peers will be experiencing some of the same people management issues so you can learn a lot about their departments with closer associations with them.
Further education can deepen your knowledge
It sounds counter-intuitive, but further education is a powerful way to lead by example and thus become a role model in business. You may feel you left education behind years ago, that the only learning you need is outside the classroom, on the job – this is a grave mistake.
After all, you wouldn't just be learning about your own business and colleagues, but the bigger picture. A deep understanding of how to manage and motivate those around you and organizational techniques is crucial. So, studying a degree like the BSBA degree will act as a springboard for your business leadership career.
Share what you've learned
Now that you've gained a deeper understanding of business administration and a grasp of relevant skills outside your area of expertise, it is time to solidify your newfound knowledge so you can implement it when you need it.
A great way to understand what you've learned is to teach it. Why not offer your advice to colleagues who need guidance or speak at seminars and events?
By teaching others, you can better understand what you've learned yourself.
Building the confidence to teach and learn from others will also sharpen your leadership skills further still.
Widen your network of contacts and your visibility
Attend in-person events and speak to as many attendees as you can. Turn up early and leave late, so you get ample time to circulate and introduce yourself to like-minded peers.
Get your profile set up on business networking sites such as LinkedIn and regularly post interesting, relevant information, so your network grows.
All leaders need to be confident communicators so improve your public speaking skills by joining seminar groups and putting yourself forward as a speaker.
Widening your network isn't reserved for networking events either. Simple, everyday acts can help, too.
Make time to chat with your colleagues daily. You'll stay engaged with what's happening in different areas of your business and the wider industry. It will also keep your name at the front of people's minds and stop you from slipping out of touch.
Have clear achieveable goals
Understand where you're going in your career and how the role improves your leadership acumen. Having a clear business goal is a proven method for furthering your business career.
Where do you see yourself in a year? Or five years? If you can picture what you want to be doing in the future, it is easier to organize the 'now'.
With clear, reachable goals, you'll be inspired and motivated to work harder, smarter, and smash through any ceiling of resistance.
Summary
Strive for more in your leadership career using these five steps to deepen your knowledge and experience. Then use your network of contacts and goals to acquire new leadership roles that challenge you and are rewarding.
Business Tips You Need To Know As a Small Business Owner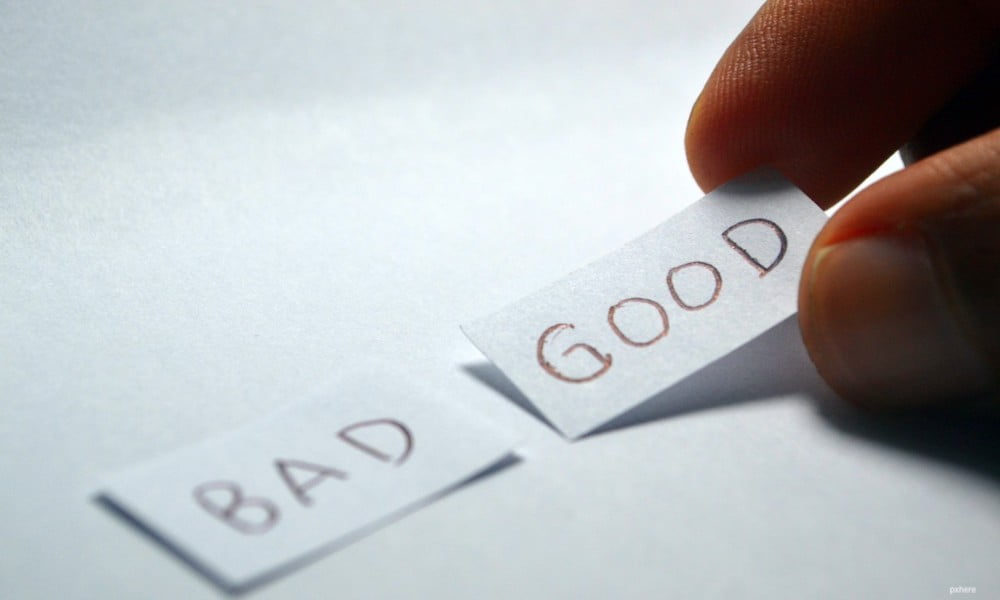 There are various strategies that business owners embrace to stand out in the market. From staying focused, getting creative, and finding ways to surpass competitors, these strategies boost businesses to greater lengths.
When it comes to operating a small business, you need to adopt a flexible approach as customers build trust with you. Thankfully, due to an upsurge of digital commerce platforms, it is much easier to get valuable business tips online. Let's discuss some prominent business strategies you should consider for repeat success.
6 Tips For Growing Your Small Business
Make Realistic Goals
The biggest hindrance that pulls down businesses is lack of practical objectives. Sometimes, in the excitement of a new business, owners come up with huge, unattainable goals. The best approach to use is to break down your progress in a matter of months and years. For instance, you can forecast the number of followers you want to attain on your Facebook page after a month, one year, or even a decade. When you understand what you want to achieve, it is easier to navigate your business operations as you pursue it.
Concentrate on Your Strengths
There is a history of companies using different approaches to success. The strategy may work better with big companies that can afford diversification but may fail with small enterprises. As a small business manoeuvre through the growing process, it is wise to concentrate on one thing at a time.
Remember that each specialization costs money, for example, you will need to invest in marketing and advertising and if relevant, also branding and packaging. The best thing to do is to focus on a profitable niche and work around it for your breakthrough.
Understand the Legal Requirements
In any business, there are various government rules stipulated based on size, industry, and location. There is a high chance of facing heavy penalties if one fails to follow the rules to the letter.
The laws start from the business launch where you have to register with the state. You then have to pay your taxes on time and keep records. When you start hiring your employees, there is also a list of regulations that you must follow to protect both of you.
Keep in mind that as your business grows, some of your workers may violate some of these laws. For example, by illegitimate means, they may try to embezzle funds from your company. In such situations or any other instances that involve the law; your business will benefit from engaging a reliable lawyer to handle it for you.
Learn to Delegate
As you start running your business, you may find it convenient to handle all departments. However, as the business thrives, it is a struggle to balance everything without burning out.
When you are not in the right state of mind, you may not manage to push your business to the success you desire. As a result, your reputation may get affected as you head to losses. That's the worst mistake for any type of business and especially a growing one.
As a business entrepreneur, you should introduce a tradition of effectively giving instructions to your juniors and partners. By using that approach, your business will progress well, even in your absence.
Surround Yourself with a Reliable Support System
As a business owner, operations may isolate you from what is happening around in the market. The main focus of keeping in touch with other business owners within your niche is to share in-depth information beneficial to all. From such interactions, you may learn the techniques they used to enhance their operations.
Sometimes, you can also seek advice on the best suppliers or vital documentation processes when branching out. Do not fear to share your failures with dependable people who can help you out. It might not be easy to get time to network, but if you manage to maintain trustworthy contact, your business will thank you for that.
Strive to Satisfy Your Customers
As much as you invest immeasurable time and money in your business, without customers, everything is a waste. A happy customer will always come back and refer to others. For a satisfying experience for all, you should initiate fulfilling approaches in all departments. Start by coming up with a customer care desk that handles queries and complaints.
Take advantage of online platforms to reach out to your old and potential clients. You can also get out of your comfort zone and introduce creative and amusing ways to attract more clients. For instance, if you are running a hotel, you can give discounts on specific menus or introduce a happy hour.
Make it a habit to follow up on your customers and confirm their satisfaction with your services or products. In the end, your customer-focused approach would pay off as you significantly reach out to please them.
Did you enjoy our exhaustive guidelines on how to run your small business effectively?
Follow our future advice on how to enhance your business while avoiding grave mistakes within your industry.