Secrets of Good Business Management
Every entrepreneur who wants to achieve a relevant profit margin should keep in mind that the secret to success is good management. Regardless of the size of the company, it is of fundamental importance that the manager be able to integrate all of his or her personality development in order to boost growth.
A good administrator personality should keep in mind that flexibility is required to accept the constant changes that occur in the market, so it is vital to upgrade and acquire the skills needed to implement those changes within your business.
Based on this assumption, we selected a few secrets to an efficient business management that will certainly help you excel in your business. Get to know them:
Do a market study
For a venture to achieve the expected positive results, it is of the utmost importance that some positions are taken into consideration by investors. The market study emerges in this scenario with the objective of evaluating the economic viability and offering the evaluation on the effectiveness or not of the implementation of the company or the product or service in which it is wanted to invest.
In this sense, market research emerges as a great tool, since it enables the business manager to understand the operation of competing companies in terms of price, costs, payment deadlines, and thus, to be able to gather some indicators that will serve as parameters to ensure a differential and get better results.
Gain skills in business management
The competition, as well as the great instability in the market, makes it necessary for the business manager to have the skills and abilities that stand out from other entrepreneurs in the same segment.
In order for a good performance to be achieved, the administrator must acquire characteristics and postures capable of doing so if he excels and obtain the desired success for the company. We have selected some practices that will assist you in this process:
Make improvements
A good manager should always be looking for new ideas, new concepts and personal developments. Always be in search of information, knowledge. So stay current, make specializations, and deepen your knowledge.
In this way, you will not become obsolete and bring the innovations that your company needs to stand out from the competition.
Learn to Lead
Being a leader of a corporation carries responsibilities for which the professional is not always prepared. A true leader is not the one who gives only orders and results, but rather, the one who uses communication to get the support of the collaborators and who knows how to argue and solve conflicts in search of positive results.
Do a self-assessment
The entire process of company growth depends on business management, so make a self-assessment of the effectiveness of your contribution within the company. Also try to set personal goals to achieve the desired goals.
Managers must have broad knowledge in the processes they are managing so that they do not lose efficiency and control their execution.
Value your employees
Just as the manager's role is fundamental to the firm's solidity, employees have a primary role in executing actions.
It is common consensus that the valuation of employees enables the success of a business. It is up to managers to assess their potentials and motivate them so that they integrate into the ideal of that growth.
A good alternative is to maintain direct communication by emphasizing the qualities of each one, making them feel recognized for their work. Holding meetings where they can make criticisms and suggestions is also a great way to engage employees.
A company that offers good working conditions will keep the team motivated, enabling the generation of profits expected by the entrepreneur.
Invest in financial management
The actions of the financial sector of a business involve all planning and analysis regarding the company's equity, investments, inflows and expenses. These actions have the objective of increasing stockholders' equity and increasing the capital invested.
An efficient business management should pay particular attention to the financial managers of the company, because the lack of training of this professional can cause problems to the development of your enterprise. Among the actions of a good financial manager are:
The preparation of a balance sheet , without which it is possible to evaluate the value of the company's net worth.
Make analysis and financial planning , bringing the possibility of projections about the future of the business.
Know where to invest the resources, so that the expected return is viable.
With all this, so that a company has effective financial management, it must be based on a plan in which goals, objectives and strategies are the pillars, enabling the reduction of risks and capital losses and reaching the goals expected by the entrepreneur.
Stay tuned to cash flow
Also included in the context of financial management, cash flow deserves special attention, because it is through this tool that we calculate capital inflows and outflows of a company, being essential for day to day business management.
Through the cash flow it is possible to know the values ​​that the company has, as well as the possibility of future projections of the assets (assets, credits, rights) and liabilities (suppliers, loans, fiscal obligations) of the business in a certain period of time.
For this cash flow to be effective, it must be calculated daily. Only in this way is it possible to keep track of the amount of capital existing in the company, as well as its obligations.
Take care of marketing
The Positive business management is only achieved when managers acquire knowledge about the market and customers. The marketing functions within an enterprise as a wild card, identifying customer preferences and requirements and market needs.
Look at some of the marketing functions in a business:
Tracing the profile of potential customers
Assessing consumer needs and preferences is a key. With the strong competition in the business world, it becomes indispensable a tool where managers can capture the desires of customers.
One of the ways to draw this profile is through market research and also the creation of personas, which, in general, is the representation of your ideal client. In this guide , you can follow a step-by-step approach to building people efficiently.
Caring for the company's reputation
Marketing has the function of advertising and creating actions that promote a good reputation of your company and thus, bring positive impacts to the loyalty of its customers, as well as to capture new ones.
Creation of strategic actions
It is through marketing actions that it is possible to generate new sales, new contracts. In this way, the goals of the company can be achieved. The manager must work to develop actions that take into account the challenges of the market and integrate the sectors responsible for obtaining new clients.
Pay attention to the knowledge management of a business
As important as any other sector of the company, the management of knowledge , that is, of all informational content and business documents, is not always as simple as it seems, one has to fulfill a series of organizational techniques.
The business manager should try to insert this practice within the company in order to save the search time, making the information available more quickly.
Implement a structure where physical and electronic files are arranged so as to facilitate the company's day-to-day operations. Adopt with your employees a culture of preservation of this material.
There are several advantages to having an organized file, among them the ease in identifying the information, the agility and the convenience for the queries.
Be innovative
Given the competitiveness in the market, the business management that stands out is the one that has some differential to offer customers and consumers.
The art of innovation is achieved with much study, planning, analysis and refinement. Only then will you know if that project you have in mind will be feasible for your company.
Another way to implement the processes of innovation in a business is to surround yourself with people with good ideas and committed to your business.
So, let your collaborators' creativity come out, listen to what they have to say. Motivate them, challenge them, congratulate them on results, and believe in their potential. This will bring the positive results you both expect.
At this point in the reading you must have realized that there is no magic formula for the success of an enterprise. There is a lot of work and techniques that, if followed, can make you succeed.
Also, do not forget the primordial for any company: to build your way, you will need knowledge. Research, perfect yourself, only the knowledge of the product or service you want to offer will make what your business advances.
Risks do exist, and must be taken into account, but with determination, willingness and common sense to make assertive decisions in business management processes, you will surely achieve the desired success!
Business Tips You Need To Know As a Small Business Owner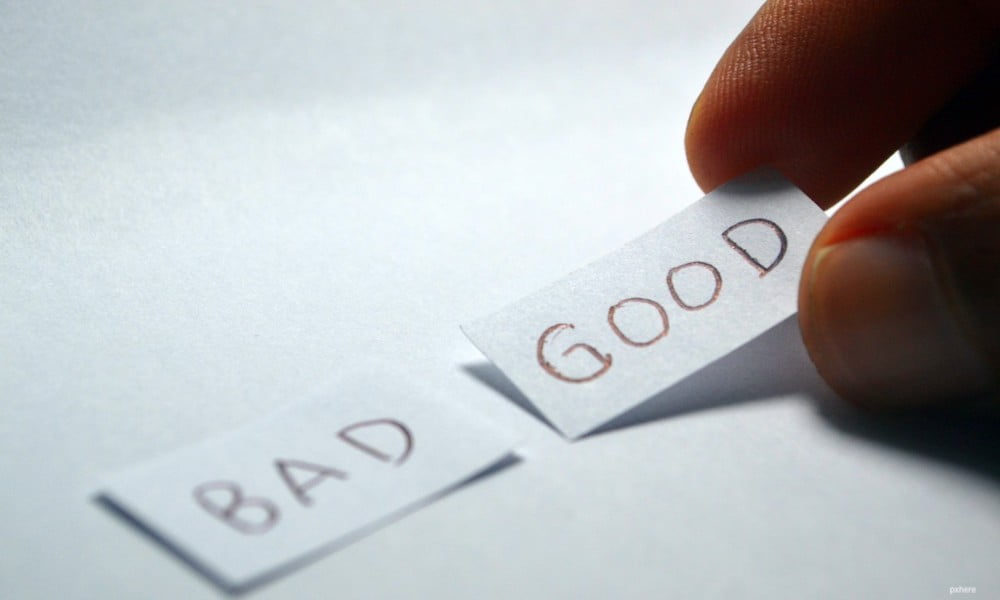 There are various strategies that business owners embrace to stand out in the market. From staying focused, getting creative, and finding ways to surpass competitors, these strategies boost businesses to greater lengths.
When it comes to operating a small business, you need to adopt a flexible approach as customers build trust with you. Thankfully, due to an upsurge of digital commerce platforms, it is much easier to get valuable business tips online. Let's discuss some prominent business strategies you should consider for repeat success.
6 Tips For Growing Your Small Business
Make Realistic Goals
The biggest hindrance that pulls down businesses is lack of practical objectives. Sometimes, in the excitement of a new business, owners come up with huge, unattainable goals. The best approach to use is to break down your progress in a matter of months and years. For instance, you can forecast the number of followers you want to attain on your Facebook page after a month, one year, or even a decade. When you understand what you want to achieve, it is easier to navigate your business operations as you pursue it.
Concentrate on Your Strengths
There is a history of companies using different approaches to success. The strategy may work better with big companies that can afford diversification but may fail with small enterprises. As a small business manoeuvre through the growing process, it is wise to concentrate on one thing at a time.
Remember that each specialization costs money, for example, you will need to invest in marketing and advertising and if relevant, also branding and packaging. The best thing to do is to focus on a profitable niche and work around it for your breakthrough.
Understand the Legal Requirements
In any business, there are various government rules stipulated based on size, industry, and location. There is a high chance of facing heavy penalties if one fails to follow the rules to the letter.
The laws start from the business launch where you have to register with the state. You then have to pay your taxes on time and keep records. When you start hiring your employees, there is also a list of regulations that you must follow to protect both of you.
Keep in mind that as your business grows, some of your workers may violate some of these laws. For example, by illegitimate means, they may try to embezzle funds from your company. In such situations or any other instances that involve the law; your business will benefit from engaging a reliable lawyer to handle it for you.
Learn to Delegate
As you start running your business, you may find it convenient to handle all departments. However, as the business thrives, it is a struggle to balance everything without burning out.
When you are not in the right state of mind, you may not manage to push your business to the success you desire. As a result, your reputation may get affected as you head to losses. That's the worst mistake for any type of business and especially a growing one.
As a business entrepreneur, you should introduce a tradition of effectively giving instructions to your juniors and partners. By using that approach, your business will progress well, even in your absence.
Surround Yourself with a Reliable Support System
As a business owner, operations may isolate you from what is happening around in the market. The main focus of keeping in touch with other business owners within your niche is to share in-depth information beneficial to all. From such interactions, you may learn the techniques they used to enhance their operations.
Sometimes, you can also seek advice on the best suppliers or vital documentation processes when branching out. Do not fear to share your failures with dependable people who can help you out. It might not be easy to get time to network, but if you manage to maintain trustworthy contact, your business will thank you for that.
Strive to Satisfy Your Customers
As much as you invest immeasurable time and money in your business, without customers, everything is a waste. A happy customer will always come back and refer to others. For a satisfying experience for all, you should initiate fulfilling approaches in all departments. Start by coming up with a customer care desk that handles queries and complaints.
Take advantage of online platforms to reach out to your old and potential clients. You can also get out of your comfort zone and introduce creative and amusing ways to attract more clients. For instance, if you are running a hotel, you can give discounts on specific menus or introduce a happy hour.
Make it a habit to follow up on your customers and confirm their satisfaction with your services or products. In the end, your customer-focused approach would pay off as you significantly reach out to please them.
Did you enjoy our exhaustive guidelines on how to run your small business effectively?
Follow our future advice on how to enhance your business while avoiding grave mistakes within your industry.
Wise Words Before Starting A Business
Preparing yourself for a new role business is vital. There is no room for 'winging-it' even when it's your own company! First impressions matter most, so you'll want to hit the ground running with the wisdom, education and right mindset to face off the many challenges that will come your way. To top it off, you will need to know how to navigate your startup during tough trading times like an economic recession or pandemic!
Rather annoyingly, no one set rulebook can help you with starting a business, and there's no blueprint to follow as no entrepreneur's journey is ever the same.
Despite all that, there are things that many business people wish they knew before embarking on such an endeavor. In this article, we give our wise words on can make the difference between taking the straight or winding road to success with a new business.
Money Isn't Everything
While it's possible to get by without sound financial acumen, it's really not where you should want to be when you're the owner of a business. Even if numbers don't come naturally to you learn and appreciate the financial statement and other important metrics like profit and loss. When you are competent with the balance sheet of your startup, you can dig deeper and know exactly what it is going to take to make your startup stable. For example, cash flow is king – not capital. Many early businesses have been able to raise a sizeable amount of investment and grow the revenue, but despite this, these businesses have eventually failed.
Cash flow keeps the wheels turning in a business
With ample working capital derived from cash flow, you can focus on improving the business while your team works in it.
Strategic planning to avoid troughs and peaks that threaten your service levels and thus, business reputation is an example of working on the business.
Worrying about money is detrimental to productivity, and with great cash-flow, workers are paid, marketing continues, sales go up, and your business can go from surviving to thriving.
Get An Education
Just like with money – education isn't everything, but it will give you the confidence to make the right business decisions. Business is no walk in the park. You will need to arm yourself with skills and in areas that are currently foreign to you. Formal tertiary degrees and courses, provide the foundation from which you can grow as a business manager.
Education provider, Victoria University Online say it takes less time to get an MBA when you do it online. These courses can either give you an overview of the business to enable you to be competent and confident with all aspects of the business. Alternatively, you can choose to study a specification so that you can get expert insight and understanding into a more focused department, such as finances and leadership.
It's also a good idea to learn some of the key skills and characteristics that many businesspeople have, such as critical thinking, problem-solving skills, and good communication.
Shouldn't Be Work All The Time.
It can be tempting as a business owner to put all your energy into making your business a success; however, putting in over 12+ hours a day can be detrimental as it may mean you'll suffer from burnout.
Burnout will make you extremely unproductive and can force you to make bad decisions, so you must get that right work/life balance. Working fewer hours, or appropriate hours, will help you streamline your operations and make you more efficient, and a good way to do that is through various automated software.
Separate Yourself From The Business
Business owners at some stage look to move on, and thus they have an 'exit plan' to sell up. Knowing how to, and when to start to ease back, so the business is a valuable asset for sale without them in it is challenging, and this is when an exit strategist is required.
Your exit strategy should be part of your overall business plan and thus from the first day onwards you're aware that you're not the business but an employee and shareholder within it. Are you inspired to forge ahead with a startup? See our inspirational quotes.
4 Tasks That Your Business Should Outsource
With every period of business growth, there is more to do. Often a growth spurt can take a business owner by surprise and leave them with too much to do, and not enough time to do it.
Existing personnel are expected to take on tasks and responsibilities outside their comfort zone, and maybe you too need to upskill in areas you've got little hands-on experience, just to get the job done. What a recipe for 'mountains of stress'!
Almost half of all entrepreneurs are taking too much on, and Gallup Wellbeing Index says it the women who are reporting their stress more than men. Hence, it's hard to say which gender is better at delegation.
While there's no single solution, mainly if the growth spurt is unpredictable, outsourcing tasks to third parties can lessen the strain on management. You may not need to use third party providers and being locked into lengthy service contracts instead look at a more flexible workforce.
Delegating appropriate tasks to freelancers or external teams allows you to focus on doing what you do best – and what makes you happy. This is leadership.
Managing everything in-house is unrealistic for most businesses today. However, some tasks require your special touch. It's those that are too tedious, complicated or expensive that you'll benefit from outsourcing. Here are four such functions.
Marketing
There are several reasons to outsource marketing. Working with the right agency can give you a fresh perspective that's backed up by professional insight. It will also be easier to scale up your efforts, not to mention lower overhead expenses.
Moreover, you can gain access to the latest technologies to improve efficiency and achieve more significant results, and this is especially valuable for smaller businesses that aren't familiar with current digital trends in marketing. You can gain a significant competitive advantage by implementing a digital strategy that's developed by experts.
Admin
In a whitepaper by Harris Poll, staff spend an average of 40% of their day handling administrative tasks. Most of it involves repetitive, menial activities that can be done by someone else for a fraction of the price. This includes data entry, document management, travel arrangements, inbox organization and proofreading.
Thanks to websites like Upwork, Fiverr and Guru, you can easily find a freelancer to do these things for you. The key is to pick someone who you can rely on to do the job right. This guide details where to start in the selection process.
Legal
As you may be aware, in-house lawyers aren't cheap. But if you want the peace of mind that comes with knowing your business is compliant with all relevant rules and regulations, you need to have access to legal expertise. This can spare you the (much higher) cost of running into a lawsuit or another unforeseen legal issue.
These days, you can access legal services through online marketplaces like Avvo and UpCounsel, while Rocket Lawyer and LegalZoom provide legal documentation
Human Resources
Every new employee increases your human resource responsibilities exponentially, so it's a good idea to consider hiring outside help. Plus, several risks come with being unable to keep up with the demands of human resources, such as failing to make payments and file documents on time, not to mention hiring the wrong employees.
Outsourcing to a provider can ease the load and reduce your risk. Depending on your circumstances, you might not need to ship off everything. For example, a payroll company can process compensation while you handle the rest.
Conclusion
Businesses need to be more nimble to survive recessions and staff up when business demands it. Also, make sure you're not overloading yourself with mundane jobs. Think carefully about the tasks that take up most of your time and outsource some jobs.