What You Can Learn From Amazon's Marketing Strategy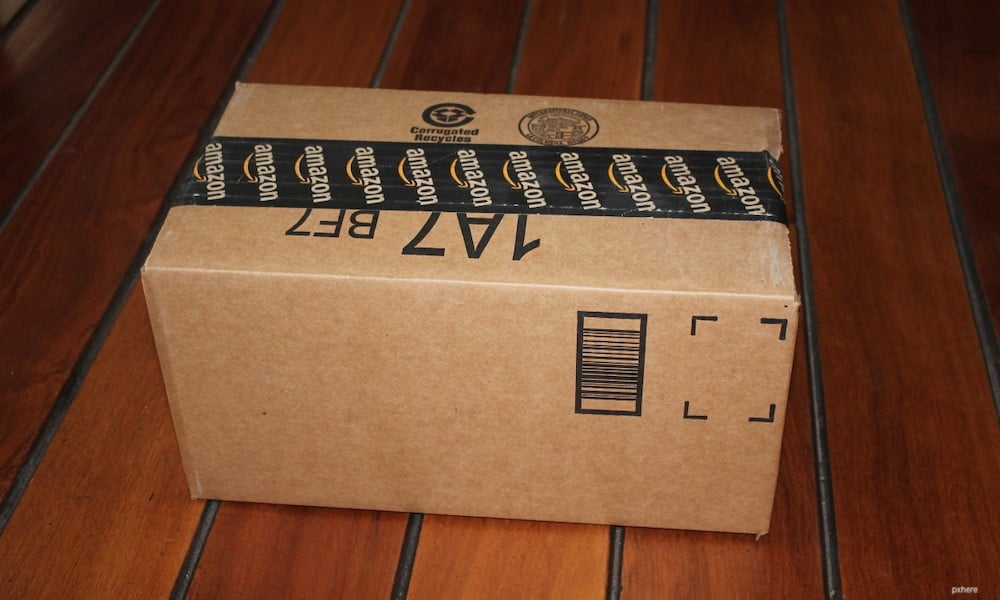 Amazon is considered an online retailing powerhouse, holding its own when up against platforms such as eBay and Walmart. Amazon has developed a sturdy and reliable marketing strategy to ensure that they get the best results out of the online market.
Amazon, like many other ecommerce powerhouses, relies on both demographic and psychographic segmentation of the markets. They focus directly on the behavior of customers with regards to purchasing: this is not specifically what customers show interest in rather, what the customers did (buying or not buying).
This approach to segmentation (micro-level segmentation) is aimed at individual buyers, giving Amazon the opportunity to turn casual buyers into loyal, big money buyers.
To further explain segmentation in ecommerce: this is when online retailers invent profiles of people who purchase products in a certain manner and target specific products.
In the case of Amazon, they focus on catering to middle and upper-class customers who possess a basic understanding of technology but lack the time and are not fans of physical shopping.
The Amazon team has proved themselves as an online retail giant that allows people to order any goods of their choice and have it delivered from any location not matter how far or remote. The Amazon tracker app also allows customers to keep track on their purchase until it reaches them. In this article, we are going to break down Amazon's marketing strategy in detail:
They possess a competitive edge
Amazon took care to set themselves apart from other online retail companies by investing in several IT and ecommerce start-up platforms such as Junglee.com, Zappos.com, IMDB.com, and audible.com. This has been useful in providing greater value to their buyers while relying on the technology of their start-ups at a much lower price.
In addition to this, Amazon has expanded the list of products they offer to include things like eBooks, electronics, DIY products, toys and many other products. Such additions are key to ensuring that Amazon maintains low costs while giving its customers added benefits.
Amazon has been around in the world of online retailing for many years, and it has since expanded to foreign markets such as Asia and Europe in addition to being a powerhouse in the USA. Their marketing strategy has really helped them cement themselves as a step above the rest in global markets.
Branching into entertainment and tech world
In recent years, Amazon has expanded its services, making their mark in the entertainment and tech world. With the introduction of Amazon Prime, movie streaming services and e-books, Amazon has been raking in millions of dollars in annual revenue creating bigger profit margins for the company.
They have even decided to reach out to freelance filmmakers to create profiles and upload scripts or film samples to be analyzed by award-winning producers, writers, and filmmakers. If they are interested, they can invest in the project, a perfect platform for struggling and upcoming filmmakers. In recent years, Amazon movies and series have even been nominated for Emmy, Oscar, and Golden Globe Awards. This has cemented Amazon as a force to be reckoned with in the entertainment industry.
Although some services such as Kindle and Amazon web have become fairly obsolete, there are still some other features like the e-book that are growing in popularity as time goes by. Products such as electronics and other related products are working in the online retail giant's favor with their high rates of growth but, Amazon's market share for said goods is also quite high.
Their strategy for distribution
If there's one thing buyers are not a fan of, it's waiting around on the delivery of an ordered product. Amazon recognizes this and has developed a platform for efficient distribution, creating over 55+ centers for delivery that cover over 43 million square feet.
They are quite determined in their approach, targeting warehouses and using them to store consumer-packed products to better their delivery process. This has brought Amazon to new locations and more buyers.
Amazon has developed an in-depth and carefully planned platform to ensure that products are delivered to remote areas, doing it free of charge up to certain product limits. Globally, their delivery network has grown quite rapidly as a result.
Amazon's Brand Equity
Amazon was once a humble e-book platform, but today, it is the second largest online retail company in the world. Paying greater attention to advertisements and promoting its product has helped Amazon develop a bigger brand equity. In 2015, Amazon.com was estimated to be worth US $176 billion, complete with over 55% repeat customers. It is also counted as one of 13 of the "world's most valuable brands" by the Forbes list.
A closer look at its competitors
Comparing Amazon to other online providers is not a one step process as the brand covers different sectors from books to retail products. It's important to break the sectors out and analyze them individually:
Books and related content: Apple is its biggest rival in this department, also delivering audio books and magazines. Amazon has had trouble shaking off the iTunes store due to its delivery of incredibly popular products such as the MacBook and iPhone.
Web related services: Google has grown to be its biggest rival when it comes to web services with many preferring it as a reliable search engine.
Retail market: With over $9 billion being made through internet sales, Walmart is slowly flexing its retail muscles as a contender to Amazon's global dominance. So far Amazon has managed to beat its rival out, making over double the amount that Walmart makes annually.
Amazon keeps a close eye on its competitors and makes a note of adding in extra features that its rivals don't offer like, personalized shopping experiences. They are constantly testing out new ideas in a bid to stay ahead of the competition, and it cannot be denied that for now, they are definitely a cut above their rivals. With solid, determined, marketing strategies and a finger on the consumer's pulse, Amazon is only going to continue to grow as an online retailing company. Here's a really cool infographic on their history over 20 years.
We wish to thank Mari Jasmine Smith a digital marketing writer for SEO consultants for this article.
How To Build Your Client List In 2021
Client acquisition is not just the core task of salespeople. It's also how most marketers are assessed.
If your marketing strategies don't appeal to the target audience, then they're not working out for the business, and nor are you!
Did you know new customer acquisition costs five times more than customer retention?
You may be doing really well with your marketing to keep customers buying, but there is such a thing as churn rate or attrition rate where a percentage of customers choose to no longer buy from a company. This is why customer acquisition is essential to all businesses.
New customers need first to replace those who have taken their business elsewhere and take the business to greater heights, i.e. more revenue and market share.
So how do sales and marketing teams convince prospective customers to trust products and the brand?
Marketers have a system that works hard to achieve high customer retention rates and attract new customers.
The secret to building a robust client base is developing a framework to create a loyal audience for your brand and product. You will need:
Product-market fit
When you reach a point where your product or service demand is more than you can supply, you know that you have just got the product-market fit.
Loyal fanbase
No matter which industry your business operates in, market saturation is imminent. If your company has to have any chance to stand out in the long-term, you need more than customers. It would help if you had a loyal fanbase.
Your first few customers do a lot more than add first sales to your business. They turn into your loyal fans, acting as your brand evangelists. To supercharge this strategy, we have a few recommendations.
Giveaway campaigns
If you are starting your brand with a handful of customers, building trust in your audience is complex, especially if you compete in an overcrowded market.
The solution? Start building trust. Give something valuable for free. But remember to get creative here. When you are experimenting with gorilla marketing techniques, you need to get something in return for your products.
Referral programs
Your customers tend to trust brands that their friends and families use, therefore incentivizing your first chain of customers can work wonders in creating the second and consecutive waves of new customers. But remember, one key aspect of a successful referral program is audience motivation.
Turn your existing customer into brand ambassadors.   You will need to give them a reason to take action and communicate with their networks of family, friends and so on, spreading the word of how great a product is or your business generally.
Contest campaigns
Contests can gain both new eyeballs and engage old ones with your brand simultaneously. Increasing participation of a targeted audience with a promise of an incentive ensures you get hold of a fresh audience to track, engage and finally convert into customers in the long term.
Brand management
No amount of branding will profit your business if you do not measure working for you and what is not. Using brand management software is highly beneficial in this process.
Following are some of the top branding strategies that you can use to develop your brand.
Social media
Use social media's power to continuously stay at the top of your target audience's minds. It is critical to keep your brand message clear and consistent whenever you communicate with your audience.
Product placement
If you need to get new customers who care about your product, you need to trigger inspiration in them. Remember, people do not buy the what; they buy the why? Investing in buying spots for your products in films and digital entertainment can gain you a lot of traction.
Word of mouth
Did you know word-of-mouth is one of the most sustainable and effective organic marketing strategies, driving 5x more sales than paid marketing?  Your marketing strategies need to satisfy two metrics: cost efficiency and impact. Word of mouth essentially meets both.
Contextual Marketing
Modern marketing is all about time. If you can't reach your customers when they are thinking about your product, your competitors will.
Contextual marketing is advertising that leverages the content on the page, so how do you do it? Use customer data to drive what, how, when, and where you present content to your audience. It will skyrocket your overall user experience by leaps and bounds.
Interactive Marketing
In this attention economy, if you have to give your audience the 'wow effect' consistently, you need more than just a good product. Significant customer product interactions always lead to sustainable brand-customer relationships; therefore, interactive marketing can be your new growth strategy.
Interactive storytelling
Using dynamic content that lets your user choose a path they want to take is the future of content marketing.
Dynamic infographics
There's a reason why gifs are so popular. 🙂
Interactive video
Videos are an excellent medium of marketing. But with more and more businesses adapting to this form of marketing, your competition is growing stiff. It would help if you thought out of the box. Interactive videos are a great way of achieving this. Give your audience a choice of what they want to consume, and this will increase engagement automatically.
Quiz
Quizzes are already a big hit in the new client generation. But to optimize your campaign, tie your quiz with a reward.
Email Marketing
A personalised email so each recipient understands the content is relevant to them is email marketing at its best.
No wonder emails drive a £42 ROI on every GDP spend. Your audience is much more responsive in such a private landscape. But, to make the most of this channel, here are a few strategies that you can apply.
Interactive emails are the best way to increase engagement with higher conversion rates.
Cold emails are still the most effective way of getting new clients if done in the proper context. Remember, the key to a successful email marketing campaign lies in contextual value-added conversations.
Blogging
If there is one classic example of content marketing that will not die any day soon, blogging. It is your all-in-one tool to gain authority, brand equity, and a loyal customer base. But the future of blogging does look somewhat different.
Following are a few ways in which you can stay one step ahead of your competitors.
Microblogging
What is microblogging?   HubSpot explains it well when they say most audiences want blog posts of less than 1000 words.
The attention span of your online audience is lower than the goldfish. Therefore, you will get a lower bounce rate when you use less content to satisfy your audience's need to read, grab and go.
Use the KISS rule to create short, to-the-point sharable, and valuable content your audiences will love.
Microblogging is also an exceptional opportunity to create a pre-launch hype about your products in your audience. You can run campaigns where you indulge in microblogging in partnership with micro-influencers.
PR
When you are starting new, digital PR can work wonders for your business. You can always opt for the sponsored post in a well-known e-magazine like Forbes or choose to guest post on someone else's blog. This allows you to interact and attract an entirely new set of audiences. If you have a budget for a little more, opt for one or two press releases. Your press coverage needs to be aligned with your sales strategy to get added traction in the initial product sales.
User-Generated Content
One of the most significant benefits of using user-generated content is your audience engages with your brand and gets actively involved in the marketing of your products and services. In a way, they are your extended marketing team. But if that is not a big reason for you to invest in UGC model marketing, the sales potential indeed is.
According to the Nielsen Norman Group, a whopping 92% of modern buyers trust organic content over traditional advertising. You can indulge in a variety of user-generated content. From custom reviews to hashtag campaigns to video content and gamification, you can experiment with many content formats here.
Parting Advice
Marketing is an ever-evolving world. What works today might not work out tomorrow. This means to create a sustainable marketing plan truly, you need to get your fundamentals right.
Your audience and their respective behavior towards your brand will guide you on which strategy has the potency to be the next big trend.
The core of building a rock-solid client list is having meaningful conversations frequently with your audience.
The better you get at creating impactful brand-customer encounters, the better your client list goes.
4 Ways Tree Testing Can Benefit Your Business
Designing a successful digital product is tricky and challenging. In the crowded space of the WWW, your product may not end up in search results, and this is why findability precedes usability in designing for the web. If your product can't reach your audience, it has failed already.
Therefore the big question here is how do you ensure that your product is easily found and accessible by your target audience?
The answer to your question lies in information architecture. Design a superior user experience (UX) using a tree test.
Top 4 Reasons Why Your Business Needs Tree Testing
Still unsure of what a tree test can do to your design venture?
Let's take a look into the true capabilities of a tree test.
Primarily, you would be running a tree test because of any one of the following reasons.
baselining an existing tree
detecting the problem area and points thereby establish a base score
experimenting test trees trying to solve existing information architecture problems
comparing each version against each other to find the best possible solution to the existing problems
However, a tree test also does a lot more for your product. Following are a few primary areas where a tree test can be beneficial.
Why It Pays To Use A Tree Test
1. Evaluate product navigation
A tree test can improve your digital product's online findability. With the test tree, you can evaluate your product's existing information navigation system. How? Well, users complete a series of tasks looking for items using the site structure. Using this method to evaluate your site structure, you have a way to measure how easy it is for users to find things.
Treejack is one of the most popular tools used for tree-tests.
2. Time-efficient
With a remote tree test, the users can be located anywhere, and they can take the test in their own time. You benefit from getting quality, quantitative data.
3. Cost-efficient
By using online test conduction, results accumulate from global users. Thus, it reduces the costs of on-premise tests.
4. Agile
The biggest asset of tree testing is that it is designed for experiments. The test sessions are concise, each test of around 15 – 20 minutes, having a maximum of 20 tasks per session.
This improves the success rate of completing the test by users significantly. These tests, like card sorting, are pretty much simple with low complexity that readily helps with the dropout rates.
Combined with remote access to the test, all this makes data collection fast and the data analysis process lean. This means whatever insights you derive from your test analytics, you can apply them in no time.
How To Optimize Your Tree Tests
Ensuring you get the maximum benefits out of your tests is one of the most important yet neglected design tests areas. But if you can make sure to ask the critical questions without fail, your tests will not fail you.
Following are a set of core questions that can ensure you make the most of tree testing.
1. What is the objective of your tests?
This is perhaps the anchor point of your complete questionnaire. This answer is going to help you achieve the hyper-targeted activities for your test. For instance, you may want to analyze the results of your design changes in the navigation structure.
2. Who is your target audience?
Answering this question right in the beginning can save you a lot of pain in the long term. A good practice here is to take some time out and think deeply about your product visitors.
If your answer is: "everyone", then you are doing it wrong. Remember, if everyone is your audience, then no one is your audience.
3. Define the independent variables
Deciding on the independent factors that are dynamic can produce multiple end-results.
Use factorial experimental designs. This method enables you to examine each variable in isolation.
4. Define the dependent variable.
Dependent variables can also bring a lot of improvements to your overall user experience. To assess its impact, you have to observe its effect on its respective independent factor instead of the end-user interface result. For instance, you can examine the precision of an area locator for completing preset tasks.
5. What do you use while comparing trees, a control group or a treatment group?
Control Group acts as a benchmark. It is not vulnerable to changes. Here, comparing the altered results to the original group is possible. You can assess the degree of difference between the results of both groups.
6. While comparing testing trees, do you use a between-subject design or a within-subject design?
It's important to decide whether you want the same group of test-takers to participate in all the versions of your test tree or anyone.
Whether you choose both strategies or not, both have their own merits. Therefore, it would be best if you decide based on your test goals. For instance, choosing a between-subject approach can reduce the test taker fatigue, and the learning effect could even prove to be time-efficient.
Parting Advice
The whole point of executing a tree testing activity is to ensure you stay updated about your target audience's behavioral nodes. This means conducting frequent tree tests can boost the overall information architecture health of your digital product.
The above tips and tricks are definite to help you optimize all your tree testing campaigns, but the heaviest success metric still lies in your hands.
Ensuring you understand your target audience will make sure that your design assumptions walk the closest to reality.
Digital Marketing Tips To Grow Your Finance Business
To get an edge on the competition, your company needs to get ahead with marketing strategies that return a favourable ROI. In this article is a list of some of the digital marketing initiatives for companies in finance.
Social Media
Your business is a service, and you need to choose the social media networks that provide the highest rate of conversion. Therefore your starting point is to do research and analyse what your competitors are doing in social media channels.
LinkedIn is a business network, so if your clientele is businesses, then this is the network for you to focus your marketing effort and investment. If your service is personal lending, then Facebook is a good network to grow a following and invest in content and posting on a dedicated Facebook page.
Content
Unique, engaging content to get your brand noticed is a must, and it should reside on your blog and be shared to your email marketing list and social media pages. Do not underestimate the value of high-value content on your website. Google recognises relevant content and your quality of your site visitors goes up when they arrive at your site from a link to a blog post you've shared. Invest a good share of your marketing budget to content generation to share and increase your site visitors.
Most social media platforms have features and tools to improve the stickiness of your postings. For example, hosting Facebook lives can be great for announcing new products and services or hosting a Q&A where people can make use of your expertise. In terms of consumer behaviour in digital, people are much more likely to buy something off a company when they know more about their culture and values. If you can't find the time to do this intermittently – there are scheduling such as Hootsuite, you can use to do this in the one go.
There are also detailed insights on most social media channels, which let you know posts have received the most views and the most engagement. Use this 'feedback' to drive your blog posts and content to share information your followers like and share with their networks to grow your monthly website visitors.
Google AdWords
Starting in digital marketing requires paying for website traffic and Google AdWords campaigns when done well are worth the investment. Paying for online advertising in social media or search is a go-to when you want to boost your traffic for new service notification or sharing company news. In Google Ads set daily budgets for how much you want to spend on your campaigns and can change the keywords once you get a better idea as to how well each ad is performing. You must send them to a website that reflects your brand and is a good representation of what you do. Alternatively, you are just paying for clicks to a site that is unlikely to convert. If in doubt, use a Google Ads expert to set up and manage your search advertising.
Search Engine Optimisation
SEO can not be ignored, and it too requires investment in time and resources. A longer-term approach than Google Ads, SEO strategy is always evolving as Google's algorithm updates require tweaks so your site can rank well in organic search results.
There are some tools you can use to give you an idea as to how well your website is currently performing in terms of organic traffic such as SEMrush, and other tools such as Keyword Planner, that will help you decide which keywords to use.
SEO requires an understanding of the basics; for example, is your website using a stable URL structure? Would your site pass the Google speed test? You also need to think about the content on there and whether or not that is optimised for search.
Another consideration is referring links, i.e. are other sites linking to your site? Ideally, you want high authority sites to link back to your site, and this is where using an SEO expert is worth the investment. Why companies choose to outsource their SEO efforts to agencies with industry-specific expertise; for example, Digiconomy focuses their efforts on building traffic for finance-related companies and sharing useful information for providers in that sector on their blog. Hence, their knowledge of keywords, competitors etc. is likely to work out more cost-effective than a generalist SEO expert with knowledge in say utilities or transport sectors.
Analytics
Monitor the analytics on the views, clicks, time spent online etc. of all your marketing campaigns. Google analytics and their search console are free so make sure you have your site set up for their measurement. For example, you can get an accurate view of the number of visitors to your website, their demographic, and what pages of your website are popular. This information is useful when you revise the content so the visitors can engage more by visiting linking pages.
Conversion tracking on your website should also be done wherever possible so you can get an accurate view of which parts of the site people are using to contact you. You can also go one step further and implement the likes of Hotjar, where it also records website visits and uses heatmaps so you have an actual visual of what the most popular areas of your site.
The above tips are sure to help your finance enterprise get more traffic and sales.