What You Can Learn From Amazon's Marketing Strategy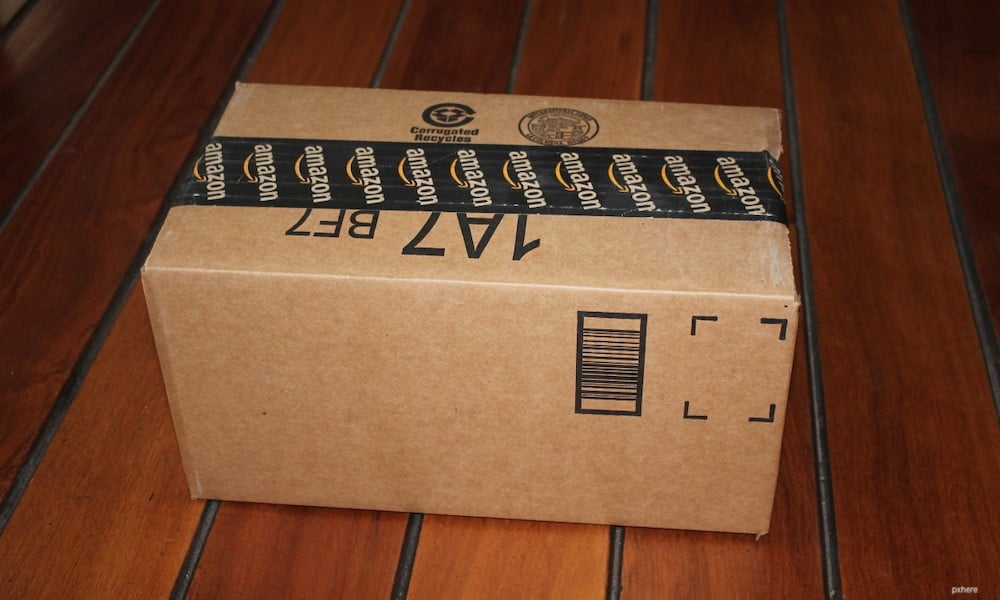 Amazon is considered an online retailing powerhouse, holding its own when up against platforms such as eBay and Walmart. Amazon has developed a sturdy and reliable marketing strategy to ensure that they get the best results out of the online market.
Amazon, like many other ecommerce powerhouses, relies on both demographic and psychographic segmentation of the markets. They focus directly on the behavior of customers with regards to purchasing: this is not specifically what customers show interest in rather, what the customers did (buying or not buying).
This approach to segmentation (micro-level segmentation) is aimed at individual buyers, giving Amazon the opportunity to turn casual buyers into loyal, big money buyers.
To further explain segmentation in ecommerce: this is when online retailers invent profiles of people who purchase products in a certain manner and target specific products.
In the case of Amazon, they focus on catering to middle and upper-class customers who possess a basic understanding of technology but lack the time and are not fans of physical shopping.
The Amazon team has proved themselves as an online retail giant that allows people to order any goods of their choice and have it delivered from any location not matter how far or remote. The Amazon tracker app also allows customers to keep track on their purchase until it reaches them. In this article, we are going to break down Amazon's marketing strategy in detail:
They possess a competitive edge
Amazon took care to set themselves apart from other online retail companies by investing in several IT and ecommerce start-up platforms such as Junglee.com, Zappos.com, IMDB.com, and audible.com. This has been useful in providing greater value to their buyers while relying on the technology of their start-ups at a much lower price.
In addition to this, Amazon has expanded the list of products they offer to include things like eBooks, electronics, DIY products, toys and many other products. Such additions are key to ensuring that Amazon maintains low costs while giving its customers added benefits.
Amazon has been around in the world of online retailing for many years, and it has since expanded to foreign markets such as Asia and Europe in addition to being a powerhouse in the USA. Their marketing strategy has really helped them cement themselves as a step above the rest in global markets.
Branching into entertainment and tech world
In recent years, Amazon has expanded its services, making their mark in the entertainment and tech world. With the introduction of Amazon Prime, movie streaming services and e-books, Amazon has been raking in millions of dollars in annual revenue creating bigger profit margins for the company.
They have even decided to reach out to freelance filmmakers to create profiles and upload scripts or film samples to be analyzed by award-winning producers, writers, and filmmakers. If they are interested, they can invest in the project, a perfect platform for struggling and upcoming filmmakers. In recent years, Amazon movies and series have even been nominated for Emmy, Oscar, and Golden Globe Awards. This has cemented Amazon as a force to be reckoned with in the entertainment industry.
Although some services such as Kindle and Amazon web have become fairly obsolete, there are still some other features like the e-book that are growing in popularity as time goes by. Products such as electronics and other related products are working in the online retail giant's favor with their high rates of growth but, Amazon's market share for said goods is also quite high.
Their strategy for distribution
If there's one thing buyers are not a fan of, it's waiting around on the delivery of an ordered product. Amazon recognizes this and has developed a platform for efficient distribution, creating over 55+ centers for delivery that cover over 43 million square feet.
They are quite determined in their approach, targeting warehouses and using them to store consumer-packed products to better their delivery process. This has brought Amazon to new locations and more buyers.
Amazon has developed an in-depth and carefully planned platform to ensure that products are delivered to remote areas, doing it free of charge up to certain product limits. Globally, their delivery network has grown quite rapidly as a result.
Amazon's Brand Equity
Amazon was once a humble e-book platform, but today, it is the second largest online retail company in the world. Paying greater attention to advertisements and promoting its product has helped Amazon develop a bigger brand equity. In 2015, Amazon.com was estimated to be worth US $176 billion, complete with over 55% repeat customers. It is also counted as one of 13 of the "world's most valuable brands" by the Forbes list.
A closer look at its competitors
Comparing Amazon to other online providers is not a one step process as the brand covers different sectors from books to retail products. It's important to break the sectors out and analyze them individually:
Books and related content: Apple is its biggest rival in this department, also delivering audio books and magazines. Amazon has had trouble shaking off the iTunes store due to its delivery of incredibly popular products such as the MacBook and iPhone.
Web related services: Google has grown to be its biggest rival when it comes to web services with many preferring it as a reliable search engine.
Retail market: With over $9 billion being made through internet sales, Walmart is slowly flexing its retail muscles as a contender to Amazon's global dominance. So far Amazon has managed to beat its rival out, making over double the amount that Walmart makes annually.
Amazon keeps a close eye on its competitors and makes a note of adding in extra features that its rivals don't offer like, personalized shopping experiences. They are constantly testing out new ideas in a bid to stay ahead of the competition, and it cannot be denied that for now, they are definitely a cut above their rivals. With solid, determined, marketing strategies and a finger on the consumer's pulse, Amazon is only going to continue to grow as an online retailing company. Here's a really cool infographic on their history over 20 years.
We wish to thank Mari Jasmine Smith a digital marketing writer for SEO consultants for this article.
7 Expert Tools to Improve Your Content Marketing Strategy in 2021
While no content marketing software can replace your knowledge, writing style, and ingenuity as a business owner, like many marketing tools, some features are useful for improving your content marketing strategy.
If you are reading this and are in a dilemma of what content marketing tools you need to use to improve your content marketing, you are in the right place. This article will discuss the seven content marketing tools you can use to get more done in less time.
Without knowledge, training, and experience, you will find yourself challenged by the need to create relevant and interesting content for your audience. The good news is where there is a need, and there are software developers keen to fill the gap and make your life easier.
Connect, Engage, Build Relationships
While content marketing software is fairly niche, there are quite a few tools to help you perform repetitive, mundane tasks, but all the while – necessary to connect and engage with your community of customers. Remember, marketing in all its forms preceded sales, and that's why it's so vital.
Your business has to turn up every day either via email, on your blog or social media, so here are a few tools to make it a little easier.
Google Docs
Google Docs is an essential content marketing tool for your business serving a wide range of functions. Like its competitor Microsoft Word, it is packed with more features than the average user will ever need. Use google docs as a word processor for your content.
One handy feature is its auto-save feature. Never again do you have to worry about saving your content before closing your computer, as Google saves every change or addition you make – to the cloud.
Several features help improve your content marketing, too, like templates, and you can get add-ons from the Google Chrome Web store, e.g. a grammar tool.
Highlighting grammatical errors, so you don't have to spend hours proofreading and getting your documents looked at by colleagues or peers is hugely beneficial to copywriters. Also, consider getting the duplicate content checker, aka plagiarism checker.
Even with the best intentions, sometimes you will write something that is accidentally found on another website. Duplicate content is a red flag to search engines, and it will impact your page rank and domain ranking too.
Google Docs also aids effective collaborations with your team, so when you draft your content, you can easily share it with your editor or your staff, and they too can add changes that can be visible.
Google Docs also enables you to access your work from any device. It's compatible with iOS and Android to access your content on the go, which helps facilitate your content marketing efforts because you are not restricted to any device. You don't have to be in your office or store to create content.
Grammarly
No matter how excellent your content marketing strategy is, if your content is laden with errors and fails to resonate with your readers, you won't get the right results.
Consistency is also key as your website visitors reading your content become familiar with your style. With the help of Grammarly, you can prevent the negative consequences of bad content through Grammarly's professional editing features.
Grammarly gives you real-time corrections when you write, and it does more than editing your grammar errors. It notifies you of punctuation, context, and sentence structure errors as well. Plus, it too has a plagiarism checker to ensure you post unique, readable, and error-free content on the web and other platforms.
HappyScribe Subtitle Generator
Subtitles are a great way to enhance your content marketing strategy because they help boost your video engagements. Your audience learns in different ways, and while some learn by watching, some learn by reading and this tool improves engagement with all types of learners.
With HappyScribe Subtitle Generator, you can appeal to your audience through compelling texts as it generates subtitles in your videos.
HappyScribe Subtitle Generator also helps you cut across all languages and communicate in the language your ideal customer speaks and understands. Plus, it lets you design your subtitles to align with your brand's format. What's more,  it's easy to use.
Canva
Even if you've devoted time to create useful content for your audience, you need a good design to captivate your audience's attention and get them to consume the content you've created.
Canva helps you create professional-looking designs that create a good impression and attract your customers. It, too, is simple and straightforward to use, so you can easily navigate the features even if you are a newbie.  Just use its customizable templates.
Buzzsumo
Buzzsumo is an amazing content marketing tool to enhance your content marketing research. Rather than write on topics your audience isn't interested in, you can use Buzzsumo to research trending topics in your industry.
You can also use the Buzzsumo software to track the topics generating the best results on your competitors' websites. You have insights on the types of topics your audience is looking for, and you can create these topics to get the best results with your content marketing strategy.
MailChimp
Email marketing is a crucial aspect of your content marketing strategy. This is because it is a more personal form of marketing, and it's easier to grab your audience's attention and engage them when you provide valuable content and use efficient software in the process.
MailChimp is popular for being the entrepreneur's go-to email marketing tool. That said, it's popular with marketers and has all the features you'd expect from a bulk email marketing system.
You get features to create landing pages for growing your email list, upload or download contacts, create and send emails in bulk, and measure your success via its open and link tracking and reporting. You can also find out averages too for clicks, unsubscribe, and much more targeted email marketing.
SproutSocial
SproutSocial is your reliable social media software to help you schedule posts and automatically post your content across social media platforms.  Plus, you can get actionable feedback on your social media content marketing strategy.
Providing you with accurate metrics on your posting performance, you get the insights you need to better connect with your followers.
Conclusion
Content marketing software doesn't do it all (well, not yet, but with AI and machine learning, it will continue to take over tasks you don't need to do so you can focus on the quality of the content.
Content contribution
We wish to thank Lydia Iseh, an SEO writer who enjoys being part of the process that helps websites rank high on search engines.
What is Reputation Management for Hotels in 2021?
According to a survey, when a customer is given an option between two similar properties, 79% prefer choosing one with a higher star rating.
That's the impact your reputation has on your potential customers, making reputation management a must for every hotel.
It takes 20 years to build a reputation and five minutes to ruin it. If you think about that, you'll do things differently
Irrespective of whether you own a vacation rental or a hotel, these lines ring true in the digital landscape. In a world where every customer is a critic, where hotels strive hard to earn that extra star rating from the customers, controlling your online reputation is more necessary than ever.
Plus according to research, when hotels increase their review score by 1-point on a scale of 5, the hotel can increase the price by 11.2%. This should encourage you to start giving importance to reputation management.
But first…
What is reputation management?
"No matter how strong your products, they're only as good as buyers think they are" – MrWhatman.
Reread these lines every time you're apprehensive about the importance of reputation management for your hotel. Reputation management is nothing but a practice of shaping your hotel's public or customer perception by influencing, controlling, and improving online information. It helps in improving how others perceive your brand.
Hotel reputation management involves:
Keeping track of review sites
Posting engaging content on social media
Optimizing your website for search, among other things
In the simplest form, reputation management involves three basic steps:
Build
You need first to build your hotel's reputation online. If you're new to the hospitality sector, this would include creating profiles on different review platforms, social media platforms and encouraging customers to leave reviews. If you're a business hotel, build your reputation in that industry instead of positioning yourself as a bread and breakfast hotel.
Monitor
The next step involves monitoring and maintaining your reputation, which you developed in the first step. Monitoring is essential because unless you know what people are saying about your brand, you cannot respond. What you monitor solely depends on where your brand is present.
Do people talk on social media, review forums, or other OTA booking platforms? Missing out on any place could be detrimental to your hotel's reputation because customers may be complaining, and you fail to take any action. This could pinch your reputation beyond repair.
Respond
After knowing where people are talking about your hotel, it's time to take active measures to develop a positive reputation. It would help if you improved upon what people are saying. The best way to respond and recover a spoiled reputation is to press down negative press and respond quickly to all reviews, whether positive or negative.
4 Ways to Hotel Reputation Management
Even though your hotel is physical, its reputation is digital and online. Here are four ways to manage your hotel's reputation:
Use software for managing your reputation
With hundreds of hotel review sites online, your guests could post about their experience with your hotel anywhere.
Tracking and managing these reviews is an uphill battle. That's where reputation management software comes in. This software aggregates reviews and customer feedback from the web. This helps you read, react and respond to the feedback in a timely and efficient manner.
Hoteliers who monitor and respond to what customers are saying on social media and review sites are the ones who are successful.
For example, suppose common feedback on review sites is that the check-out process was tedious as it took more than 1-2 hours for your customer service desk to respond. In that case, the operations team at your hotel could take the feedback positively and ensure to rectify such a mistake. Furthermore, this software will help you decode the most relevant and popular review sources for your hotel.
Using a hotel reputation management tool, you can quickly identify your hotel's most preferred and least preferred service. For example, if your spa services are a hit among customers, you can plan to introduce new massages to capitalize on their popularity.
Benefits of online reputation management software
Driving direct bookings to your website
Enhancing guest satisfaction
Increasing revenue
Performs sentimental analysis
Conducts competitor analysis
Translates review in your language
Help flaunting your best reviews
Watch out for negative reviews
If your hotel enjoys a good name and has a higher star rating, negative reviews can backfire and adversely affect your reputation. Instead of panicking about a negative review's possible consequences, take the review in a positive light. Always remember that it's impossible to make every guest happy. Even a tiny lapse on your part is enough to irk a customer. One negative review doesn't degrade your hotel's name if you tackle it tactfully.
As reviews are listed in reverse chronological order, the newest review first, a negative review, causes more harm when it's new. A swift response showcases your eagerness to make things right and sends a message that you value every customer. Instead of being aggressive, apologize for the poor experience, and propose changes you plan to implement to ensure such instances do not repeat.
With 64% of guests agreeing that they don't prefer booking hotels that respond aggressively to a bad review, being polite is the key to ensure a silver lining even in a negative online review.
You can also try taking the conversation offline or in a private chat to prevent further damage to your reputation.
Encourage guests to leave feedback.
Have you ever noticed that Amazon sends an automated feedback form after every purchase? It's a great way to collect feedback. As a hotelier, you can replicate the same review-seeking model.
Send automated feedback forms or encourage guests to leave feedback after check-out. The key here is explaining to your customers the importance of feedback. With 96% of users consider reading reviews as the backbone for making travel-related decisions, hotels cannot ignore the importance of reviews.
When a customer is happy with your hotel's services and enjoys their stay, a few moments to post about their experience isn't a burden. To capitalize upon the power of reviews, many hoteliers offer something small like a cup of coffee or a free cookie in exchange for sharing a review.
You can even send follow-up emails to event planners and guests to capture their experience. However, remember to share your Yelp or TripAdvisor profile link so that without wasting time, the guest can leave a review.
The rule here is simple, the more positive reviews you get, the higher the chances to see a 'sold-out' board outside your hotel.
Use social listening tools
Apart from tracking reviews using reputation management software, it's essential to listen to what people are talking about your brand in their conversations. With social media becoming a strong influencer in deciding the travel plan, a social media listening tool ensures you don't miss out on a single conversation about your brand.
Social listening is not about how many comments a post about your hotel receives; it's more about the sentiments that trigger those comments. Today, the entire hospitality sector can use social listening and monitoring to identify trends and capitalize on them.
Social listening, when done effectively, improves performance and shapes up a winning marketing strategy that ensures footfall in your hotel. It also helps you give insights into what travelers are looking for.
Using these insights, you can craft persuasive marketing messages to increase your occupancy rate. Furthermore, social listening helps create content that resonates with your target audience, opens up new opportunities to increase occupancy rate, and solves customer issues. All this collectively improves the hotel's reputation.
Benefits of social media listening
Measure your hotel's performance against competitors
Refine your positioning
Increases and maintains positive hotel reputation
Open opportunities to connect with customers and partners
Increase occupancy rate
Help ineffective budget allocation
Jump on the reputation management bandwagon
Success mantra for 2021: Hotel reputation management is a never-ending project and requires continuous efforts from your side. With the ever-changing customer needs, hoteliers must adjust to the change. Otherwise, the reputation will falter.
Today, reputation management is no longer limited to a revenue strategy; it's gaining and maintaining competitiveness in the market. Collecting, reviewing, responding, and distributing your online reviews helps increase your visibility across different social media platforms, booking platforms, and review portals.
It's your hotel, and you have to ensure it remains the top priority for travelers. Reputation management is a go-getter and will help your hotel increase its occupancy level over a long time!
If you start implementing these four tactics, you're on the road to creating a community where a customer prefers your hotel over others. Like your guests, reputation management is a valuable asset that will reap results 24/7 throughout the year.
How To Build Your Client List In 2021
Client acquisition is not just the core task of salespeople. It's also how most marketers are assessed.
If your marketing strategies don't appeal to the target audience, then they're not working out for the business, and nor are you!
Did you know new customer acquisition costs five times more than customer retention?
You may be doing really well with your marketing to keep customers buying, but there is such a thing as churn rate or attrition rate where a percentage of customers choose to no longer buy from a company. This is why customer acquisition is essential to all businesses.
New customers need first to replace those who have taken their business elsewhere and take the business to greater heights, i.e. more revenue and market share.
So how do sales and marketing teams convince prospective customers to trust products and the brand?
Marketers have a system that works hard to achieve high customer retention rates and attract new customers.
The secret to building a robust client base is developing a framework to create a loyal audience for your brand and product. You will need:
Product-market fit
When you reach a point where your product or service demand is more than you can supply, you know that you have just got the product-market fit.
Loyal fanbase
No matter which industry your business operates in, market saturation is imminent. If your company has to have any chance to stand out in the long-term, you need more than customers. It would help if you had a loyal fanbase.
Your first few customers do a lot more than add first sales to your business. They turn into your loyal fans, acting as your brand evangelists. To supercharge this strategy, we have a few recommendations.
Giveaway campaigns
If you are starting your brand with a handful of customers, building trust in your audience is complex, especially if you compete in an overcrowded market.
The solution? Start building trust. Give something valuable for free. But remember to get creative here. When you are experimenting with gorilla marketing techniques, you need to get something in return for your products.
Referral programs
Your customers tend to trust brands that their friends and families use, therefore incentivizing your first chain of customers can work wonders in creating the second and consecutive waves of new customers. But remember, one key aspect of a successful referral program is audience motivation.
Turn your existing customer into brand ambassadors.   You will need to give them a reason to take action and communicate with their networks of family, friends and so on, spreading the word of how great a product is or your business generally.
Contest campaigns
Contests can gain both new eyeballs and engage old ones with your brand simultaneously. Increasing participation of a targeted audience with a promise of an incentive ensures you get hold of a fresh audience to track, engage and finally convert into customers in the long term.
Brand management
No amount of branding will profit your business if you do not measure working for you and what is not. Using brand management software is highly beneficial in this process.
Following are some of the top branding strategies that you can use to develop your brand.
Social media
Use social media's power to continuously stay at the top of your target audience's minds. It is critical to keep your brand message clear and consistent whenever you communicate with your audience.
Product placement
If you need to get new customers who care about your product, you need to trigger inspiration in them. Remember, people do not buy the what; they buy the why? Investing in buying spots for your products in films and digital entertainment can gain you a lot of traction.
Word of mouth
Did you know word-of-mouth is one of the most sustainable and effective organic marketing strategies, driving 5x more sales than paid marketing?  Your marketing strategies need to satisfy two metrics: cost efficiency and impact. Word of mouth essentially meets both.
Contextual Marketing
Modern marketing is all about time. If you can't reach your customers when they are thinking about your product, your competitors will.
Contextual marketing is advertising that leverages the content on the page, so how do you do it? Use customer data to drive what, how, when, and where you present content to your audience. It will skyrocket your overall user experience by leaps and bounds.
Interactive Marketing
In this attention economy, if you have to give your audience the 'wow effect' consistently, you need more than just a good product. Significant customer product interactions always lead to sustainable brand-customer relationships; therefore, interactive marketing can be your new growth strategy.
Interactive storytelling
Using dynamic content that lets your user choose a path they want to take is the future of content marketing.
Dynamic infographics
There's a reason why gifs are so popular. 🙂
Interactive video
Videos are an excellent medium of marketing. But with more and more businesses adapting to this form of marketing, your competition is growing stiff. It would help if you thought out of the box. Interactive videos are a great way of achieving this. Give your audience a choice of what they want to consume, and this will increase engagement automatically.
Quiz
Quizzes are already a big hit in the new client generation. But to optimize your campaign, tie your quiz with a reward.
Email Marketing
A personalised email so each recipient understands the content is relevant to them is email marketing at its best.
No wonder emails drive a £42 ROI on every GDP spend. Your audience is much more responsive in such a private landscape. But, to make the most of this channel, here are a few strategies that you can apply.
Interactive emails are the best way to increase engagement with higher conversion rates.
Cold emails are still the most effective way of getting new clients if done in the proper context. Remember, the key to a successful email marketing campaign lies in contextual value-added conversations.
Blogging
If there is one classic example of content marketing that will not die any day soon, blogging. It is your all-in-one tool to gain authority, brand equity, and a loyal customer base. But the future of blogging does look somewhat different.
Following are a few ways in which you can stay one step ahead of your competitors.
Microblogging
What is microblogging?   HubSpot explains it well when they say most audiences want blog posts of less than 1000 words.
The attention span of your online audience is lower than the goldfish. Therefore, you will get a lower bounce rate when you use less content to satisfy your audience's need to read, grab and go.
Use the KISS rule to create short, to-the-point sharable, and valuable content your audiences will love.
Microblogging is also an exceptional opportunity to create a pre-launch hype about your products in your audience. You can run campaigns where you indulge in microblogging in partnership with micro-influencers.
PR
When you are starting new, digital PR can work wonders for your business. You can always opt for the sponsored post in a well-known e-magazine like Forbes or choose to guest post on someone else's blog. This allows you to interact and attract an entirely new set of audiences. If you have a budget for a little more, opt for one or two press releases. Your press coverage needs to be aligned with your sales strategy to get added traction in the initial product sales.
User-Generated Content
One of the most significant benefits of using user-generated content is your audience engages with your brand and gets actively involved in the marketing of your products and services. In a way, they are your extended marketing team. But if that is not a big reason for you to invest in UGC model marketing, the sales potential indeed is.
According to the Nielsen Norman Group, a whopping 92% of modern buyers trust organic content over traditional advertising. You can indulge in a variety of user-generated content. From custom reviews to hashtag campaigns to video content and gamification, you can experiment with many content formats here.
Parting Advice
Marketing is an ever-evolving world. What works today might not work out tomorrow. This means to create a sustainable marketing plan truly, you need to get your fundamentals right.
Your audience and their respective behavior towards your brand will guide you on which strategy has the potency to be the next big trend.
The core of building a rock-solid client list is having meaningful conversations frequently with your audience.
The better you get at creating impactful brand-customer encounters, the better your client list goes.