What You Can Learn From Amazon's Marketing Strategy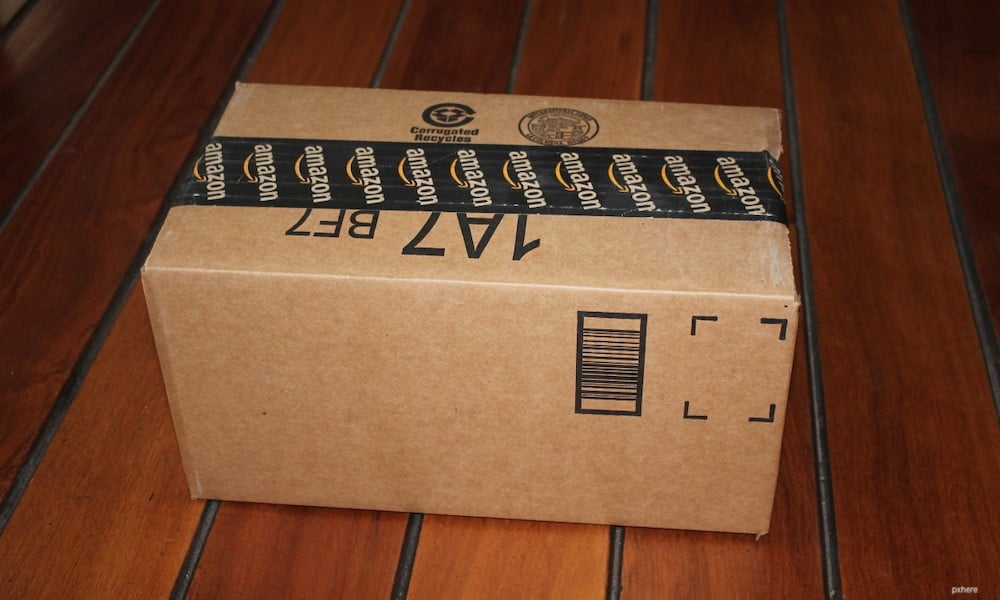 Amazon is considered an online retailing powerhouse, holding its own when up against platforms such as eBay and Walmart. Amazon has developed a sturdy and reliable marketing strategy to ensure that they get the best results out of the online market.
Amazon, like many other ecommerce powerhouses, relies on both demographic and psychographic segmentation of the markets. They focus directly on the behavior of customers with regards to purchasing: this is not specifically what customers show interest in rather, what the customers did (buying or not buying).
This approach to segmentation (micro-level segmentation) is aimed at individual buyers, giving Amazon the opportunity to turn casual buyers into loyal, big money buyers.
To further explain segmentation in ecommerce: this is when online retailers invent profiles of people who purchase products in a certain manner and target specific products.
In the case of Amazon, they focus on catering to middle and upper-class customers who possess a basic understanding of technology but lack the time and are not fans of physical shopping.
The Amazon team has proved themselves as an online retail giant that allows people to order any goods of their choice and have it delivered from any location not matter how far or remote. The Amazon tracker app also allows customers to keep track on their purchase until it reaches them. In this article, we are going to break down Amazon's marketing strategy in detail:
They possess a competitive edge
Amazon took care to set themselves apart from other online retail companies by investing in several IT and ecommerce start-up platforms such as Junglee.com, Zappos.com, IMDB.com, and audible.com. This has been useful in providing greater value to their buyers while relying on the technology of their start-ups at a much lower price.
In addition to this, Amazon has expanded the list of products they offer to include things like eBooks, electronics, DIY products, toys and many other products. Such additions are key to ensuring that Amazon maintains low costs while giving its customers added benefits.
Amazon has been around in the world of online retailing for many years, and it has since expanded to foreign markets such as Asia and Europe in addition to being a powerhouse in the USA. Their marketing strategy has really helped them cement themselves as a step above the rest in global markets.
Branching into entertainment and tech world
In recent years, Amazon has expanded its services, making their mark in the entertainment and tech world. With the introduction of Amazon Prime, movie streaming services and e-books, Amazon has been raking in millions of dollars in annual revenue creating bigger profit margins for the company.
They have even decided to reach out to freelance filmmakers to create profiles and upload scripts or film samples to be analyzed by award-winning producers, writers, and filmmakers. If they are interested, they can invest in the project, a perfect platform for struggling and upcoming filmmakers. In recent years, Amazon movies and series have even been nominated for Emmy, Oscar, and Golden Globe Awards. This has cemented Amazon as a force to be reckoned with in the entertainment industry.
Although some services such as Kindle and Amazon web have become fairly obsolete, there are still some other features like the e-book that are growing in popularity as time goes by. Products such as electronics and other related products are working in the online retail giant's favor with their high rates of growth but, Amazon's market share for said goods is also quite high.
Their strategy for distribution
If there's one thing buyers are not a fan of, it's waiting around on the delivery of an ordered product. Amazon recognizes this and has developed a platform for efficient distribution, creating over 55+ centers for delivery that cover over 43 million square feet.
They are quite determined in their approach, targeting warehouses and using them to store consumer-packed products to better their delivery process. This has brought Amazon to new locations and more buyers.
Amazon has developed an in-depth and carefully planned platform to ensure that products are delivered to remote areas, doing it free of charge up to certain product limits. Globally, their delivery network has grown quite rapidly as a result.
Amazon's Brand Equity
Amazon was once a humble e-book platform, but today, it is the second largest online retail company in the world. Paying greater attention to advertisements and promoting its product has helped Amazon develop a bigger brand equity. In 2015, Amazon.com was estimated to be worth US $176 billion, complete with over 55% repeat customers. It is also counted as one of 13 of the "world's most valuable brands" by the Forbes list.
A closer look at its competitors
Comparing Amazon to other online providers is not a one step process as the brand covers different sectors from books to retail products. It's important to break the sectors out and analyze them individually:
Books and related content: Apple is its biggest rival in this department, also delivering audio books and magazines. Amazon has had trouble shaking off the iTunes store due to its delivery of incredibly popular products such as the MacBook and iPhone.
Web related services: Google has grown to be its biggest rival when it comes to web services with many preferring it as a reliable search engine.
Retail market: With over $9 billion being made through internet sales, Walmart is slowly flexing its retail muscles as a contender to Amazon's global dominance. So far Amazon has managed to beat its rival out, making over double the amount that Walmart makes annually.
Amazon keeps a close eye on its competitors and makes a note of adding in extra features that its rivals don't offer like, personalized shopping experiences. They are constantly testing out new ideas in a bid to stay ahead of the competition, and it cannot be denied that for now, they are definitely a cut above their rivals. With solid, determined, marketing strategies and a finger on the consumer's pulse, Amazon is only going to continue to grow as an online retailing company. Here's a really cool infographic on their history over 20 years.
We wish to thank Mari Jasmine Smith a digital marketing writer for SEO consultants for this article.
Digital Marketing Tips To Grow Your Finance Business
To get an edge on the competition, your company needs to get ahead with marketing strategies that return a favourable ROI. In this article is a list of some of the digital marketing initiatives for companies in finance.
Social Media
Your business is a service, and you need to choose the social media networks that provide the highest rate of conversion. Therefore your starting point is to do research and analyse what your competitors are doing in social media channels.
LinkedIn is a business network, so if your clientele is businesses, then this is the network for you to focus your marketing effort and investment. If your service is personal lending, then Facebook is a good network to grow a following and invest in content and posting on a dedicated Facebook page.
Content
Unique, engaging content to get your brand noticed is a must, and it should reside on your blog and be shared to your email marketing list and social media pages. Do not underestimate the value of high-value content on your website. Google recognises relevant content and your quality of your site visitors goes up when they arrive at your site from a link to a blog post you've shared. Invest a good share of your marketing budget to content generation to share and increase your site visitors.
Most social media platforms have features and tools to improve the stickiness of your postings. For example, hosting Facebook lives can be great for announcing new products and services or hosting a Q&A where people can make use of your expertise. In terms of consumer behaviour in digital, people are much more likely to buy something off a company when they know more about their culture and values. If you can't find the time to do this intermittently – there are scheduling such as Hootsuite, you can use to do this in the one go.
There are also detailed insights on most social media channels, which let you know posts have received the most views and the most engagement. Use this 'feedback' to drive your blog posts and content to share information your followers like and share with their networks to grow your monthly website visitors.
Google AdWords
Starting in digital marketing requires paying for website traffic and Google AdWords campaigns when done well are worth the investment. Paying for online advertising in social media or search is a go-to when you want to boost your traffic for new service notification or sharing company news. In Google Ads set daily budgets for how much you want to spend on your campaigns and can change the keywords once you get a better idea as to how well each ad is performing. You must send them to a website that reflects your brand and is a good representation of what you do. Alternatively, you are just paying for clicks to a site that is unlikely to convert. If in doubt, use a Google Ads expert to set up and manage your search advertising.
Search Engine Optimisation
SEO can not be ignored, and it too requires investment in time and resources. A longer-term approach than Google Ads, SEO strategy is always evolving as Google's algorithm updates require tweaks so your site can rank well in organic search results.
There are some tools you can use to give you an idea as to how well your website is currently performing in terms of organic traffic such as SEMrush, and other tools such as Keyword Planner, that will help you decide which keywords to use.
SEO requires an understanding of the basics; for example, is your website using a stable URL structure? Would your site pass the Google speed test? You also need to think about the content on there and whether or not that is optimised for search.
Another consideration is referring links, i.e. are other sites linking to your site? Ideally, you want high authority sites to link back to your site, and this is where using an SEO expert is worth the investment. Why companies choose to outsource their SEO efforts to agencies with industry-specific expertise; for example, Digiconomy focuses their efforts on building traffic for finance-related companies and sharing useful information for providers in that sector on their blog. Hence, their knowledge of keywords, competitors etc. is likely to work out more cost-effective than a generalist SEO expert with knowledge in say utilities or transport sectors.
Analytics
Monitor the analytics on the views, clicks, time spent online etc. of all your marketing campaigns. Google analytics and their search console are free so make sure you have your site set up for their measurement. For example, you can get an accurate view of the number of visitors to your website, their demographic, and what pages of your website are popular. This information is useful when you revise the content so the visitors can engage more by visiting linking pages.
Conversion tracking on your website should also be done wherever possible so you can get an accurate view of which parts of the site people are using to contact you. You can also go one step further and implement the likes of Hotjar, where it also records website visits and uses heatmaps so you have an actual visual of what the most popular areas of your site.
The above tips are sure to help your finance enterprise get more traffic and sales.
5 Important 2020 SEO Trends You Need to Know
With the new decade now in full swing, it's more important than ever to use the right SEO strategies to boost your search engine ranking. As an online business, you will likely have many rivals in the same position as you, so learning and understanding the latest SEO strategies and tactics will play a part in helping you earn more revenue. To help get you started, here are five of the most important SEO trends that you need to know in 2020.
High Quality, Optimized Content
Content affects everything in SEO. Whether it's your website structure, the types of links you build, or your internal linking strategy, you must create high quality, optimized content that stands out from the crowd. Consumers have more choice than ever when seeking out products and services, so using the right strategies can lure visitors to your page and boost traffic. Writing content that is relevant to your brand and valuable should your number one concern. Companies like theguerrilla.agency are experts in SEO and online marketing, and can help you to create informative content for your readers.
Mobile SEO
In the modern world, we live in, and you will be hard-pressed to find someone without a smartphone. As an online business, you must optimize your page to be mobile-friendly, meaning consumers can access your page while on the go. Many of us don't have the time or patience to sit at our computers and laptops to find information, so to boost traffic and increase revenue, building websites for mobile-first should be your top priority.
Structured Data
We all know the importance of high-quality content in 2020, however, that doesn't mean that algorithms fully understand the context. To deliver and understand better results, we need to give search engines hints. To do this effectively, you will need to structure the data in a way that enables search engines to understand better not only what's on your page, but how each element relates to others on your page. All in all, you want to be found by your consumers through any channel, so if done correctly, structured data can become your marketing data layer.
Brand Building & Link Building
If your sole aim is to acquire the top-tier links this decade, it's time to put link building as a consumer-first approach. There are three areas of journalistic writing that you need to be aware of, planned editorial, reactive editorial, and planning reactive editorial. All of which may be ideal for your website link. Therefore to achieve your ultimate goal, i.e. gain more visitors, a fundamental strategy backlinking and getting your link on highly-reputable websites. The action will give a signal to Google and other search engine providers that your page is a quality resource worthy of citation.
Programming
In 2020, it's crucial that you tap into programming languages like R and Python, which can be effective in eliminating your most time-consuming tasks. Using SEO automation will give you more time to focus on other powerful marketing fundamentals, such as branding, creating excellent customer experiences, and storytelling
Summary
The Internet is a crowded marketplace whatever your industry and with the current challenges, more companies are setting up eCommerce stores, and they will become competitors. Therefore using the right SEO strategies for your online business can assist in organic search results and help to attract more visitors to your page. If used correctly, any of the SEO trends listed above can provide invaluable benefits for your online business and marketing campaigns. With time on your side, work on your SEO basics to see your business through the downturn and bounce back in recovery.
Are You Using Emojis and Emoticons In Marketing?
Marketing challenges all of us, even the most proficient at it so any tip on how to do it better is one worth receiving. You can never know too much on how to attract attention from your target audience. For many businesses, their products or services are unexciting, so it takes something special to make them stand out, especially on social media.
We know you're already up to speed with the need to provide unique, relevant content and now our tips on how to use emojis and emoticons in your marketing to improve engagement and conversion will bring your marketing to life.
In this blog post, we will let you know where we believe you can use emojis in business marketing and still keep your professional reputation. Let's start with understanding emojis and emoticons and how they work.
Emojis and Emoticons Explained
Wikipedia does a good job defining words we can all understand. Emojis are pictures or images and they predate emoticons. Initially, they were known as a pictograph however they became popular on Japanese mobile phones, and now they are universally known as emojis, which is a word derived from e + moji.
Emoticons came on the scene later, and it's the use of punctuation on your standard keyboard. Arranged in different ways to represent facial expressions. Now when you choose text-based punction, e.g. ":" and ")" together you get a smiley face as in 🙂 and so on. Wikipedia has a list of the most popular emoticons in text format for you to use in your marketing and there is no cost to use them.
How Do Emojis Work
In marketing, our campaigns must tap into the emotions to grab attention and get a reaction. Seeing a happy or sad face tells the reader the emotions of the writer and how you too may feel when reading the content.
It's 101 marketing and sales to create content copy that appeals to the part of our brain, i.e. the limbic system responsible for reacting to stimulus. The reaction is done without first processing it, which is why using these small pictures of facial expressions work in achieving higher open rates and conversions in email marketing. On social media, you're more likely to share or 'like' a post that has an emoji.
Where To Use Emojis In Marketing
Email
In the subject lines of emails, the emoji has come a long way. Social Media Today presents an infographic from Campaign Monitor on how relevant and effective emojis are in subject lines to entice the recipient to open and read the email message.
Can you believe using a smiley face in the subject line of an email increases the unique open rate by over 50%? And with so many special events that need marketing, using the 'heart' for Valentines Day or a Christmas Tree at Christmas time is unlikely to go out of favour.
Social Media
The prolific use of emoticons and emojis on all the social media platforms is a trend here to stay. Females use them more than males, e.g. 57% of emoji users on Twitter are women. Younger people are more likely to use them in their postings, too, with 86% of Twitter users 24 or younger.
SMS Messaging
We're all doing it; now mobile phone software provides hundreds of emoticons. Using a string of small images may replace using text altogether. It's easier to click on an image of a dog than it is to find the letters and spell out 'dog'.
Summary
There are opportunities to turn prosaic copy into something more interesting with the addition of an emoji or two. Even if your business is used to more traditional use of images, give emojis a go and measure their performance. A higher open rate, click rate and sharing are what all marketers want, and that usually requires a new approach even if it appears unnatural if it works that's all that counts.