What You Can Learn From Amazon's Marketing Strategy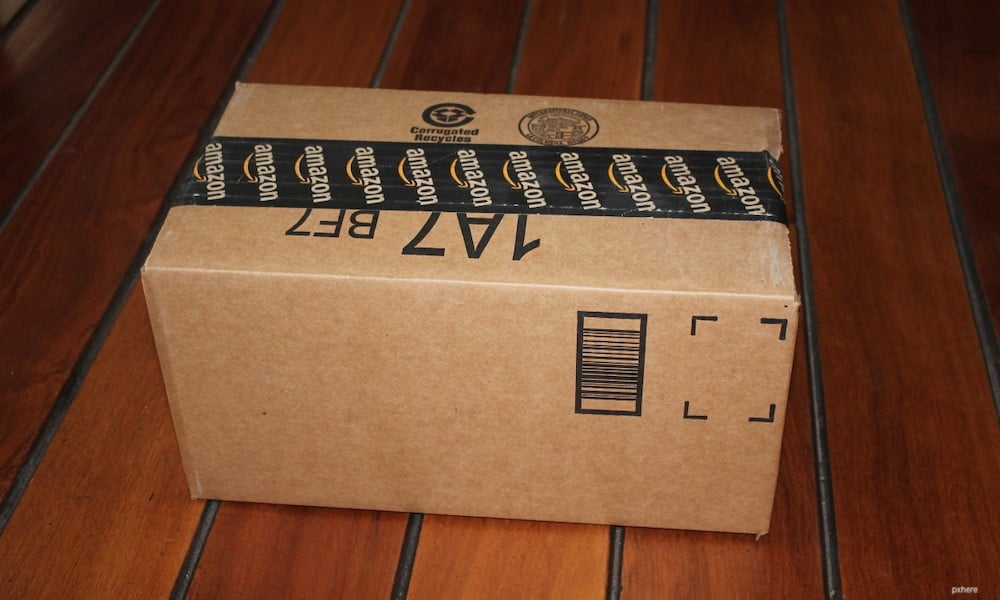 Amazon is considered an online retailing powerhouse, holding its own when up against platforms such as eBay and Walmart. Amazon has developed a sturdy and reliable marketing strategy to ensure that they get the best results out of the online market.
Amazon, like many other ecommerce powerhouses, relies on both demographic and psychographic segmentation of the markets. They focus directly on the behavior of customers with regards to purchasing: this is not specifically what customers show interest in rather, what the customers did (buying or not buying).
This approach to segmentation (micro-level segmentation) is aimed at individual buyers, giving Amazon the opportunity to turn casual buyers into loyal, big money buyers.
To further explain segmentation in ecommerce: this is when online retailers invent profiles of people who purchase products in a certain manner and target specific products.
In the case of Amazon, they focus on catering to middle and upper-class customers who possess a basic understanding of technology but lack the time and are not fans of physical shopping.
The Amazon team has proved themselves as an online retail giant that allows people to order any goods of their choice and have it delivered from any location not matter how far or remote. The Amazon tracker app also allows customers to keep track on their purchase until it reaches them. In this article, we are going to break down Amazon's marketing strategy in detail:
They possess a competitive edge
Amazon took care to set themselves apart from other online retail companies by investing in several IT and ecommerce start-up platforms such as Junglee.com, Zappos.com, IMDB.com, and audible.com. This has been useful in providing greater value to their buyers while relying on the technology of their start-ups at a much lower price.
In addition to this, Amazon has expanded the list of products they offer to include things like eBooks, electronics, DIY products, toys and many other products. Such additions are key to ensuring that Amazon maintains low costs while giving its customers added benefits.
Amazon has been around in the world of online retailing for many years, and it has since expanded to foreign markets such as Asia and Europe in addition to being a powerhouse in the USA. Their marketing strategy has really helped them cement themselves as a step above the rest in global markets.
Branching into entertainment and tech world
In recent years, Amazon has expanded its services, making their mark in the entertainment and tech world. With the introduction of Amazon Prime, movie streaming services and e-books, Amazon has been raking in millions of dollars in annual revenue creating bigger profit margins for the company.
They have even decided to reach out to freelance filmmakers to create profiles and upload scripts or film samples to be analyzed by award-winning producers, writers, and filmmakers. If they are interested, they can invest in the project, a perfect platform for struggling and upcoming filmmakers. In recent years, Amazon movies and series have even been nominated for Emmy, Oscar, and Golden Globe Awards. This has cemented Amazon as a force to be reckoned with in the entertainment industry.
Although some services such as Kindle and Amazon web have become fairly obsolete, there are still some other features like the e-book that are growing in popularity as time goes by. Products such as electronics and other related products are working in the online retail giant's favor with their high rates of growth but, Amazon's market share for said goods is also quite high.
Their strategy for distribution
If there's one thing buyers are not a fan of, it's waiting around on the delivery of an ordered product. Amazon recognizes this and has developed a platform for efficient distribution, creating over 55+ centers for delivery that cover over 43 million square feet.
They are quite determined in their approach, targeting warehouses and using them to store consumer-packed products to better their delivery process. This has brought Amazon to new locations and more buyers.
Amazon has developed an in-depth and carefully planned platform to ensure that products are delivered to remote areas, doing it free of charge up to certain product limits. Globally, their delivery network has grown quite rapidly as a result.
Amazon's Brand Equity
Amazon was once a humble e-book platform, but today, it is the second largest online retail company in the world. Paying greater attention to advertisements and promoting its product has helped Amazon develop a bigger brand equity. In 2015, Amazon.com was estimated to be worth US $176 billion, complete with over 55% repeat customers. It is also counted as one of 13 of the "world's most valuable brands" by the Forbes list.
A closer look at its competitors
Comparing Amazon to other online providers is not a one step process as the brand covers different sectors from books to retail products. It's important to break the sectors out and analyze them individually:
Books and related content: Apple is its biggest rival in this department, also delivering audio books and magazines. Amazon has had trouble shaking off the iTunes store due to its delivery of incredibly popular products such as the MacBook and iPhone.
Web related services: Google has grown to be its biggest rival when it comes to web services with many preferring it as a reliable search engine.
Retail market: With over $9 billion being made through internet sales, Walmart is slowly flexing its retail muscles as a contender to Amazon's global dominance. So far Amazon has managed to beat its rival out, making over double the amount that Walmart makes annually.
Amazon keeps a close eye on its competitors and makes a note of adding in extra features that its rivals don't offer like, personalized shopping experiences. They are constantly testing out new ideas in a bid to stay ahead of the competition, and it cannot be denied that for now, they are definitely a cut above their rivals. With solid, determined, marketing strategies and a finger on the consumer's pulse, Amazon is only going to continue to grow as an online retailing company. Here's a really cool infographic on their history over 20 years.
We wish to thank Mari Jasmine Smith a digital marketing writer for SEO consultants for this article.
5 Powerful Digital Marketing Tools For 2020
The dawn of the next decade is around the corner, and by now you probably know about how vital digital marketing is to the success of your business. Software developers know it, which is why there are currently thousands of different marketing tools to choose from. They're present in sectors such as SEO, content, social media, email and more.
Building a collection of effective digital marketing tools can help you leverage their potential to greatly enhance your marketing efforts and learn more about your customers. To help you choose the right solutions, here are 5 powerful digital marketing tools for 2020.
SnatchBot
Snatchbot allows you to develop custom chatbots to deliver unique and relevant content to your audience through a wide variety of interactions. Bots can be developed for any platform and used to answer questions or deliver updates. Perhaps best of all, you don't need to know a thing about programming to use the software.
Power BI
Power BI is an analytics tool that allows you to obtain valuable insights regarding the performance of just about any process that goes on in your business. This Microsoft-developed platform generates custom, interactive reports based on the data you want to see, including how well your marketing campaigns are performing and the profit they render.
With Microsoft's AI integrated into the software, it can automatically prepare, analyze and present relevant data based on your input. That said, it's not the only one of its kind on the market. This marketing dashboard comparison on The Ecommerce Manager can help you identify the best solution based on the needs of your business.
SocialPilot
While important, keeping up with your audience on social media can be a time-consuming process. Tools such as SocialPilot aim to make things easier by allowing you to manage mentions, schedule posts and engage with prospects across different networks from a single platform.
Campaign Monitor
Even in 2020, email marketing has incredible ROI potential and should remain a key component of any company's digital marketing strategy. Campaign Monitor offers a versatile set of tools that will help you make the most out of every email you send. This includes a template generator and the ability to create your own custom email templates.
There's also the visual journey designer, which helps you put together more timely emails that'll engage your audience and drive conversions. Campaign Monitor's smart segments help you put together targeted elements that are tailored to your customers' interests, and with the simple drag-and-drop interface, anyone can pull it off.
Ahrefs
Ahrefs serves as an "all-in-one" solution for your SEO operations. The software contains a plethora of features, including a powerful keyword research tool with the largest keyword database in the industry. There are also a variety of analytics features and some are unique to Ahrefs, such as the ability to see how your pages ranked for any keyword over time.
Consider implementing these tools in your digital marketing strategy for 2020. In doing so, you can be rest-assured that your marketing efforts will help you reach your goals for the year ahead.
How to attract new patients to your practice (and how to keep the ones you have)
One of the biggest struggles healthcare providers and dentists are facing in 2019 is attracting new patients to their practice. Physicians could be attending to the same patients for years without leaving room for growth.
Everyone needs a doctor, dentist, or other specialist, but how can you be sure your service is reaching the right people? As medical technology continues to advance, there are countless ways to market your practice to prospective patients.
1. Increase online traffic for your practice 
When looking for a PCP or other healthcare provider, the first thing someone will do is conduct a simple Google search. You want your practice to be one of the top results of that search, while also complemented by good reviews from patients. Other ways to increase your practice's online presence include social media plugs, blogs, and journals.
Share informational content related to your practice. Writing and publishing articles on blogs and other educational websites is a way to let others know you are informed about the industry you work in. Create backlinks for everything you publish that leads to your clinic's website. Readers can find your practice this way, by stumbling across your work on a blog or journal and then being directed to your clinic.
When publishing content online, the goal is to have your message reach as many people as possible. Keywords for search engine optimization (SEO) allow readers to find your content easily through relevant and commonly used words. Keywords can be filtered by subject (ie. health, business, travel) and can be the deciding factor of whether someone finds your content or scrolls passed it.
2. Strengthen your referral marketing techniques
Patients will see a doctor who they trust will give them the proper care they need. If your patient refers your clinic to others, you are building patient loyalty while also attracting more to your practice (without having to spend money!). Referral marketing can happen through various mediums: word of mouth, online reviews, and surveys. Giving your patients incentives to review your practice can make a difference in whether prospective patients decide to make an appointment.
Remember that top reviews is one of the first items people see when they search for a business. You want to ensure that your reviews are positive and invites others who are looking for care. Convince long term patients to review your clinic online as these patients will most likely have effective and beneficial content to share.
3. Use a referral management system
Referral management systems have become an essential tool for healthcare clinics. They provide a platform for doctors and physicians to connect and provide specialized care for their patients. Many clinics receive new patients through referrals from PCPs,and adding your practice to a referral database will increase referrals from other physicians.
A referral management system with a built-in provider database is very advantageous to any healthcare practice; it eliminates the extra time it takes for doctors to research specialists for their patients. Having a referral program with both dental and other healthcare providers will greatly benefit your patients by providing them with a diverse amount of resources, beneficial for various patient cases.
Adding your practice to an online database also builds your online presence and increases the opportunity for incoming referrals from other clinics. Grow your practice and patient numbers through networking with other providers.
4. Convert to a digital practice
Converting to a digital practice will create an accessible and organized clinic. Waiting lists for appointments today can be weeks long. Allow patients to fill out health and consent forms online, prior to appointments. This will reduce waiting periods and allow you to see more patients per day.
Connect with other physicians through eConsultation platforms to speed up the process of scheduling appointments. Research shows that delayed patient care may result in unfinished cases. Consequently, patients lose a sense of urgency if they are not seen right away which may damage their health. Case collaboration in real time through instant messaging or video calling is more efficient than faxing papers or waiting for emails so you can complete more cases.
Going digital will save you from hours of mundane administrative work that comes with your practice. Using electronic medical records (EMRs) provide a secure organized means of storing patient information. Management tools for healthcare providers are available with EMR integration features so your practice is available to you on any device, wherever you are. Creating an accessible practice will benefit both you and your patients as time sensitive tasks can be completed outside of the office as well.
5. Interact on social media 
The most common way for people to find businesses is through social media. Facebook, Twitter, and Instagram are well known platforms and your clinic should actively engage on. Build your followers and post relevant content to your practice: articles, promotions, case studies.
What types of posts goes on each account?
Twitter 
You can interact with your followers through twitter by sending out polls. Gather feedback from patients and other clinics on services, new technology, and other aspects of your practice. By engaging with your followers in this way, your patients sense that your practice's primary focus is on their healthcare and satisfaction. Connect with other practices as well and build a network (and increase referrals!).
Facebook
Facebook has hundreds of healthcare related groups which you should join; share information about your practice, the services you provide, technology you use, ad build connections with other specialists in your area. Facebook users are more responsive to still images rather than animations; use this platform as an opportunity to share testimonials from patients.
Instagram
Instagram mainly focuses on photos; insta-users are going to skip passed long, wordly posts. Engage your Instagram followers through photos of your medical team, patients, and tell a story through your posts. Since the platform is more light-hearted, common posts include memes and gifs which can be funny and relatable for your followers.
Optimize the resources available to you and revolutionize the way you run your practice. Bring new patients to your clinic through these methods and keep your schedule filled while attending to more people than before.
Where Influencer Marketing Is Successful
Not that long ago, if your business had a sizeable marketing budget, it would engage a celebrity use and share their experience your product or service with their followers on their blog or social media.
Nowadays, with influencer marketing, it doesn't take an actor, sportsperson or movie star with thousands if not millions of followers to reach a broad audience.
Relatable Influencers
Businesses can use an 'average person' influencer. Not all influencers are indeed celebrities, and they're in high demand and get paid handsomely for social media activity like sending an Instagram post. Many businesses prefer endorsement from more relatable people.
Younger people, in particular, are less impressed with celebrities and 'fake' endorsement and choose to follower people they can relate to personally, and this has been great for Instagram and also good for business.
Instagram Growth
Did you see it coming, Instagram leading other platforms in the number of users and annual growth percentage? Twitter is looking less attractive with just less than 330 million users while Instagram has broken through the billion user mark, an achievement secured in a year ago in June 2018. The question on everyone's lips is when it will surpass Facebook?
If the statistics are anything to go by, you wouldn't bet against this platform's continued success. The proof is in the statistics, of course. By the numbers, influencer marketing statistics presents critical supporting data in an infographic.
The popularity of Instagram is evidence of the success of engagement via sharing images and a few words of recommendation.
Key Statistics
In the infographic, some of the key statistics are:
Nearly 50% of users rely on influencer referrals or recommendations for their purchases
Not all influencers need millions of followers the so-called 'micro influencers' with 100K or less are attractive to marketers, and it's the largest influencer group on Instagram.
No surprises here, the industries using this marketing the most are lifestyle, beauty and fashion.
Other sectors with a high representation of influencers are health, food, travel and can you believe it – DIY. Who would have thought the do-it-yourself sector would outperform entertainment and technology among other notable groups.
How Can Businesses Get Better Results?
It's all very well hearing about how well your competitors are doing with their influencer marketing campaigns, but how can your business do better with it?
Quality Content
Believe it or not, like all other marketing strategies, the quality of your content will determine your success and this might be disheartening to know, as your business might struggle to generate interesting content.
Well, even the most tedious businesses in sectors like tax, accounting and law are driven by people. With ingenuity, marketers and outreach agencies will create sharable content for influencers as that's what they're good at and your internal team can focus on sharing tips on what your business does best.
If you're in the business sector influencer marketing is not less popular than the groups mentioned above, e.g. lifestyle and fashion so you'll want to be selective with who you choose as your influencer.
Choosing Influencers
One of the biggest challenges for marketers irrespective of the sector is how to select the most appropriate influencer. The reason is the whole strategy is new, and it appeals to young people, so it stands to reason most influencers are young and many are teens. Engage a marketing agency with expertise in creating influencer marketing campaigns.