How to Start a Business For Under $5,000
Starting a business can cost a varying amount of money, depending on a number of factors. It'll depend on the type of business you're looking to start, as well as where in the world you're starting, what supplies you need, whether you're going to hire, whether you're going to trade online or offline, and more.
Starting a business can cost a varying amount of money, depending on a number of factors. It'll depend on the type of business you're looking to start, as well as where in the world you're starting, what supplies you need, whether you're going to hire, whether you're going to trade online or offline, and more. However, there are ways you can keep your startup capital fairly low. If you're worried you're going to be remortgaging your house or selling your possessions to start your business, don't. Here's how to start a business for under $5000.
Choose The Right Kind Of Business To Start
Although there are definitely a few ways you can keep your startup costs low regardless of the type of business you start, the amount you spend will largely depend on the kind of business you start. Fortunately, there are many different businesses you can start for under $5000. Here are some ideas you could look into:
Auto detailing
Babysitting
Bed and breakfast
Blogging
Cake making
Candle making
Card making
Cleaning
Computer repair
Event DJ'ing
Gardening
Jewelry making
Personal shopping
Proofreading
Tutoring
Virtual Assistant
Web designing
There are so many more ideas you can look at too – check this page for 55 business ideas. The above are just a few ideas. It's a good idea not to focus too much on the cheapest startup, or the startup you think will make you the most money. It's important your startup is in alignment with your skills and passions.
Write Out A Detailed Business Plan
Writing out a detailed business plan is going to take a bit of time. After all, it needs to contain a pretty much all information regarding your business. This is where you write down your plans on how you're going to start, how you'll expand, how much you think you'll make, Plan B's, and so much more. The more detailed, the better. It'll help you to stay focused for one, and remind you why you're doing what you're doing. Of course creating a business plan can be free depending on how you do it, but you should be prepared for it to take a bit of time.
Not only that, a business plan can help you to secure financing down the line, when you are able to show investors that you have your plans together and you're confident you'll be able to pay them back.
Below is a list of topics you should address within your business plan:
Summary – this should be a look at your business overall and a quick idea of your goals and what you're about.
Organization and Management – the structure of your business.
Funding request – you'll need to research this if you're looking for funding depending on where you'd like to get it and how much.
Company description – a more detailed description of your business and how it's different to other businesses.
Service or product line – this is all about telling a story of your products and service and who/what they serve.
Financial projections – these will backup your request for funding, if that's what you're looking for.
Market analysis – you need to have researched the industry, market, and your competitors before you start your business, and record the findings in your plan.
Appendix – this is optional, but you can put things here such as your resumes, permits, and leases.
Make sure you take your time over your business plan. If you need help, ensure you get it. This is one of the best ways you can get your business off on the right foot and save as much money as possible, as well as secure financing. For more helpful information regarding business plans check out: How Do I Write A Business Plan?, 10 Tips for Developing a Business Plan and How to Write a Business Plan.
Look Into Business Help And Training
Business help and training can get you in the right place mentally to start a business. You can get help with just about anything imaginable, from how to do your business plan to securing your financing.
Just because you've had the idea to start a business, doesn't mean you're ready. Not everybody has the entrepreneurial skill and mindset, but that doesn't mean you can't pick it up. You can find many free courses to help you, and some that will cost you next to nothing to do. You can find these on sites like Udemy and Skillshare. You could potentially do a regular part-time course or even a full-time course, but there are going to be many more fees associated with this than the online options.
It's a good idea to use as many free resources as you can, and even search on YouTube for people who have done it before you. Entrepreneurs often write books on how they did what they did, so consider picking a few up and following the steps they recommend, too.
Another option is looking for somebody who offers mentoring and training over Skype. This may not be as cheap as the free video tutorials, but it'll still be cheaper than enrolling in a course or going to a physical mentor. You can talk them through your business, and they can give you personalized advice that's right for you as an individual and your industry. It's a good idea to look at testimonials before you decide who to go with. Read Where To Find Help And Training For Starting A Business? for more ideas on locating business help and training.
Ultimately, you'll learn what you need to learn as you pursue your dream of starting a business, but business help and training can definitely get you there faster, and by spending little cash.
Find The Perfect Business Location
The right business location is going to make a massive difference to how successful your business is. You can't just assume that you'll build it and the people will come. You need to make sure your business is in prime location so that staff and consumers can find it with ease. Just as finding the right house is all about the location, so is finding the right business.
There are so many different things to think about when it comes to finding the perfect business location. You'll also need to ask yourself a number of different questions.
Some things you'll need to ask yourself include:
Are there good transport links nearby?
How much will this building cost to run?
Will I likely need to move soon – if so, is there a contract I'm signing?
Are there any problems with the location that could cost me more money in the long run?
Finding a building, then adding your signs and other business features, is not going to be cheap. It could be a good idea to start up in a spare room in your home, the garage/basement, or even your bedroom, if possible. For some business ideas you won't even need a premises, e.g., dog walking or cleaning. All you'd need is a place to store your materials and other important business stuff.
Sorting out your location isn't needed if you're starting online, but if you need a physical premises, it's going to be a little harder and more expensive. You'll likely need to look into somewhere as cheap as possible when you're just starting out, but you should be sure there are no big issues with the place, like repairs that need to be done and hazards that could potentially cause problems.
Always read the small-print of any contract before you sign, too. If you could grow faster than expected and need to move, or it turns out you can't afford the premises for whatever reason, you're going to need to leave with no repercussions. The last thing you want to do is fork out money for a place you're not even using.
Work Out The Legal Structure Of Your New Business
You have a few different options when it comes to the legal structure of your new business. They are as follows:
Sole proprietorship – this is the basic business structure. You own your business alone and are responsible for assets and liabilities.
Partnership – there are a few different kinds of partnerships, but this is usually where you own your business with another person.
Limited liability company – this provides the features of a corporation and the tax efficiencies and flexibility that is more like a partnership.
Corporation – this is for larger, more established companies.
S corporation – similar to a C corporation but you will only be taxed on a personal level.
Not only will you need to get this in place, you'll also need to think about anything else you need operating as that sort of business. You may need different types of insurance, for example. Make sure you do your research to find a trustworthy, affordable company. Read What Is The Best Legal Structure For My Business? for more a detailed explanation of the options.
Register Your Business Name
Registering your business name is a really important step in all of this, and there are a few different ways you can choose to do it. Take a look below to see what the right option for you is:
File A DBA – this is how you can use your business name without needing to create a corporate identity. You get a DBA for your business name when you are a Sole Proprietorship.
Create an Official Business Structure – when you form an LLC or Corporation, you'll automatically have your business name registered with the state. Before your application has been approved, the state will make sure nobody else is using your name. When you've been approved, nobody else will be able to come into the state and use your name.
Get A Trademark – a trademark is the way you protect your business name in all 50 states, if you're serious about it. You'll get common law rights to that name, rather than be an actual trademark. You'll get stronger protection than a common law mark alone. Doing your research on similar business names beforehand is important.
You don't want to end up getting in trouble for having the same name, or a business name that is deemed too similar to another in the state, or even the country. This is why market research is essential. Make sure you are confident in your business name before your register it. You'll need to make sure it will suit you years down the line, even when you may have altered what you offer. You also want to make sure you have the domain name for your website! Read How To Check Business Name Availability? for advice on ensuring your business name is available.
Don't Avoid The Taxman – Register For State And Local Taxes
Avoiding the taxman will only get you in trouble in the long run, so make sure you register for state and local taxes. You must pay certain state and local taxes as well as federal business taxes. A small business usually needs to pay income taxes and employment taxes, too.
Income Taxes – these are determined by the legal structure of your business.
Employment Taxes – if you have employees, you'll be responsible for paying this.
Your tax obligations will vary by location, so you need to make sure you do plenty of research for your area and where you plan on trading You'll also need to make sure you get the correct business licenses and permits.
One of the best things you'll invest in as a business starting out, is an accountant. It may seem like an unnecessary expense, but it will take so much of the heat off you when it comes to keeping track of your financial situation. They may also be willing to give you some advice when it comes to having a cash cushion behind your business, dividends, and more.
Use Government Surplus
You want to start a business, but that doesn't mean you can afford all of your supplies. You don't necessarily need to buy everything brand new or take out a loan to do it. You can actually use government surplus to save lots of money on your supplies and other things you need.
You can buy all kinds of bits and pieces, from computers to cars. These are items that may have been seized for whatever reason, and have only been lightly used. You will be able to have quality business equipment without spending a fortune.
Lock-in Your Website Domain And Social Media Profiles
In the age of eCommerce and social media your business needs a website and social media profiles to help promote and get in-front of prospects. Having a website is not just for blue-collar type businesses – all businesses regardless of what products or services they provide will benefit from having an Internet presence. Gary Vaynerchuk is a perfect example of how using social media grew his family wine business into a multi-million dollar enterprise and helped Gary to become a global thought-leader. 5 Reasons Why Your Business Needs a Web Site post provides some thoughtful reasons why your business needs a website and Branding Considerations for Your New Business provides advice for addressing business branding.
It's totally possible to start a business for under $5000. You could even start one using the advice here for under $500!
Business Tips You Need To Know As a Small Business Owner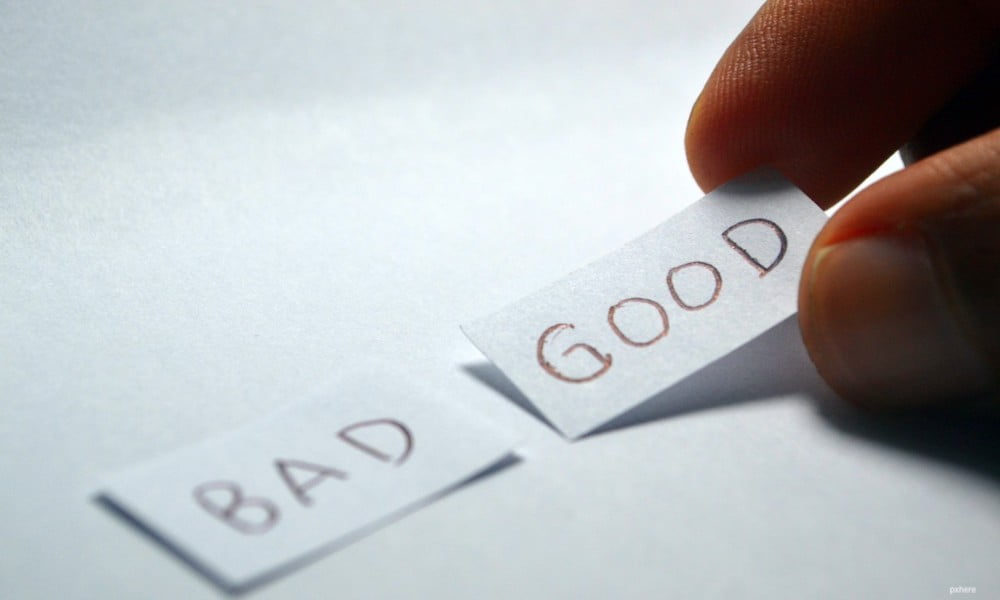 There are various strategies that business owners embrace to stand out in the market. From staying focused, getting creative, and finding ways to surpass competitors, these strategies boost businesses to greater lengths.
When operating a small business, you need to adopt a flexible approach as customers build trust with you. Thankfully, due to an upsurge of digital commerce platforms, it is much easier to get valuable business tips online. Let's discuss some prominent business strategies you should consider for repeat success.
6 Tips For Growing Your Small Business
Make Realistic Goals
The biggest hindrance that pulls down businesses is lack of practical objectives. Sometimes, in the excitement of a new business, owners come up with huge, unattainable goals. The best approach to use is to break down your progress in a matter of months and years. For instance, you can forecast the number of followers you want to attain on your Facebook page after a month, one year, or even a decade. When you understand what you want to achieve, it is easier to navigate your business operations as you pursue them.
Concentrate on Your Strengths
There is a history of companies using different approaches to success. The strategy may work better with big companies that can afford diversification but may fail with small enterprises. As a small business manoeuvre through the growing process, it is wise to concentrate on one thing at a time.
Remember that each specialization costs money. For example, you will need to invest in marketing and advertising and, if relevant, also branding and packaging. The best thing to do is focus on a profitable niche and work around it for your breakthrough.
Understand the Legal Requirements
In any business, there are various government rules stipulated based on size, industry, and location. There is a high chance of facing heavy penalties if one fails to follow the rules of the letter.
The laws start from the business launch, where you have to register with the state. You then have to pay your taxes on time and keep records. When you start hiring your employees, there is also a list of regulations that you must follow to protect both of you.
Keep in mind that some of your workers may violate some of these laws as your business grows. For example, by illegitimate means, they may try to embezzle funds from your company. In such situations or any other instances that involve the law; your business will benefit from engaging a reliable lawyer to handle it for you.
Learn to Delegate
As you start running your business, you may find it convenient to handle all departments. However, as the business thrives, it is a struggle to balance everything without burning out.
When you are not in the right state of mind, you may not manage to push your business to the success you desire. As a result, your reputation may get affected as you head to losses. That's the worst mistake for any type of business and especially a growing one.
As a business entrepreneur, you should introduce a tradition of effectively giving instructions to your juniors and partners. By using that approach, your business will progress well, even in your absence.
Surround Yourself with a Reliable Support System
As a business owner, operations may isolate you from what is happening around in the market. The main focus of keeping in touch with other business owners within your niche is to share in-depth information beneficial to all. From such interactions, you may learn the techniques they used to enhance their operations.
Sometimes, you can also seek advice on the best suppliers or vital documentation processes when branching out. Do not fear to share your failures with dependable people who can help you out. It might not be easy to get time to network, but if you manage to maintain trustworthy contact, your business will thank you for that.
Strive to Satisfy Your Customers
As much as you invest immeasurable time and money in your business, everything is a waste without customers. A happy customer will always come back and refer to others.
For a satisfying experience for all, you should initiate fulfilling approaches in all departments. Start by coming up with a customer care desk that handles queries and complaints.
Take advantage of online platforms to reach out to your old and potential clients. You can also get out of your comfort zone and introduce creative and amusing ways to attract more clients. For instance, if you are running a hotel, you can give discounts on specific menus or introduce a happy hour.
Make it a habit to follow up on your customers and confirm their satisfaction with your services or products. In the end, your customer-focused approach would pay off as you significantly reach out to please them.
Continue to develop and innovate your products, services, and even packaging. For e-commerce businesses, the unboxing experience is crucial to customer satisfaction. Invest in well-designed custom packaging that builds excitement and delight in customers whenever they open your products.
Always include a thank-you note and freebies, such as sample products, coupons, swag items, or trinkets. This way, every purchase from your brand always leaves a positive impression.
Did you enjoy our exhaustive guidelines on how to run your small business effectively?
Follow our future advice on how to enhance your business while avoiding grave mistakes within your industry.
Top 10 Retail Business Ideas For 2020
With so many businesses ideas popping up, it has become very hard to choose one from. You obviously want to have a business that is not profitable but also well established in the long term.
You may find new retail business ideas which are really getting popularity among the audiences. But before going for that kind of business, take some time and think about it. Where this business will stand in the upcoming future.
The failure rate of the new business is more than 80%. These 80% business does not live long enough to see through the first year of their life. This is all due to the fact that people don't plan for the future while setting a start-up.
In this article, I have talked about many business ideas that will not only let you earn money but also it will be a long-term business.
1. Food truck business
If you are passionate about cooking and want to discover new tastes. Opening up you own food house can be the prime choice.
But only a few are very lucky that their idea gets the approval for loans or funds. Not everyone is lucky to be able to open a restaurant.
Don't be disheartened, if you don't have enough money to open a big restaurant, open a food truck. It is the best choice if you have a low budget for investment.
You just need to have enough money to buy a food truck and you are all set to go. This way you can also know that is your food are to the likings of the audiences.
And if you are successful in the food truck business, you can think of opening your restaurant in the upcoming future.
2. Bakery
Opening a bakery business is the best home-based business choice. If you are good at baking stuff and you are confident enough on your baking skills of making delicious cookies and cake which not only tasty but also visually appealing.
You can either start this business from your home or you can tie-up with the nearest retail shop for sales.
You may consider this as a home-based business plan but don't forget to have a proper plan model strategy before going with it.
3.  Coffee shop
A coffee shop is can be the best choice if you are a coffeeholic person. Since the past few years, the coffee shop has seen rapid growth. Earlier people use to hang out with families but it has become a place where the important meeting takes place. People come to coffee shops to discuss important matters.
If you are serious with the coffee shop you need to keep in mind that you have visually enticed your audience with attractive coffee mugs and menu.
4.  Ice cream stand
If you are looking for part-time business ideas then opening an ice cream shop can be the perfect option for you. This retail business can bring you huge profits because its targeted audiences are all the age groups.
You can either have a fixed shop or a mobile shop. Anything will do. Ice-cream is something that is visually appealing and is the most sold product during summer.
5. Cooking classes
Do you love cooking? And are you confident in your cooking skills? If yes then you can sell your skill to others or teach them to be a proper cook.
With an increase in restaurants, it is more convenient to eat at any restaurant than to cook for yourself. This habit of people has robbed them of their cooking skills.
You can fill that gap in their life by teaching them the right cooking skills.
It is a low budget start-up. Once you start rising in popularity you can start your own food training centre.
6. Home food delivery
People nowadays want to get everything with just one click. They want everything to be delivered at the home. One of such services are the home delivery services. You can provide these services for any food product.
You can tie-up with the restaurants with your services and can give them the home food delivery services. You can even start your own home-based restaurant with a home delivery service only. And if things go well you can take it to a large scale in the future.
7.   Website design
The website is the face of every business in this digital world. Every business wants to have its own website which can represent their business and the brand on the online platform.
If you have a talent for creativity and you are interested in investing that talent into making good visually appealing website. Then this can be the best retail business idea you can look for.
It is a home-based idea with a minimum requirement of a laptop and internet connection.
8. Logo maker
Logos are the symbol of your brand. People can recognize you even without your name. A good logo maker is in demand in the industry,
If you think your self-competent enough with your designing capabilities and creative ideas. You can go for a logo maker as a career option.
It is also a home-based retail business idea that can bring you fortunes.
9. Event planning
If you are a person who is extremely organized and like to keep things in an organized way. Then event planning can be the best profession for you.
People are too busy to organize their events properly, so they hire experts who are proficient with their jobs.
If you want you can specialize in one kind of event planning or go all in. The best part of this retail business is that you can have the same customer number of times. And if you have a great relationship is good with them you can get more referral customers.
10. Photography
Capturing the best moments has evolved from being a hobby to business. Everybody wants to have their best moments to be captured. Capturing images and photos and then reliving it. It has become an emotion for the people.
This photo has a huge market. In 2015, digital photography was estimated at around 77 billion; it is expected to touch the 111 billion mark by the year 2021.
Conclusion
With so many businesses ideas popping up, it has become very hard to choose one from. You obviously want to have a business that is not profitable but also well established in the long term.
You may find new retail business ideas which are really getting popularity among the audiences. But before going for that kind of business, take some time and think about it. Where this business will stand in the upcoming future.
In this article, I have talked about many business ideas that will not only let you earn money but also it will be a long-term business.
Author bio
I am Ariana, a freewheeling Freelance Blogger who likes to explore the digital and technological world of Search Engines and Social Media.  Ariana is the co-founder of smart business daily.
Essential Guide To Start A Detergent Powder Making Business
If you're thinking of starting a business, one of the most promising industries today is the laundry washing powder or the detergent powder. Plus, anyone can start a detergent making business. You don't need significant capital investment to make it work.
Are you considering it?
If you are, here's an essential guide to starting a detergent powder making business.
About Detergent Powders
Washing and detergent powders are surfactants. These are the most crucial ingredient in washing and cleaning purposes.
In general, there are two types of manufacturing technologies today. There's the mixing of raw materials, and the other is spray dried. However, you have to keep in mind that the first option is your perfect choice for large-scale operations. It even demands a huge capital investment for you. The second one is the easier option, which is the mixing formula. Here, you can easily start your manufacturing process with a small amount of money.
Detergent Manufacturing Business
Market Potential
In recent years, demand for detergents has increased as with the growth of population. In general, the detergent powder segment only caters to three different categories, which are the lower, middle, and higher-end markets. As one of the necessities of people today, the demand for detergents is slowly increasing.
Because of rapid urbanization, there's more and more demand for detergent powders in sachets and small pack sizes. Aside from that, there's also the increasing per capita income, which helps in boosting the population's purchase capacity. Furthermore, a very wide range of options in hunger for good living, health awareness, and choice are just some of the main reasons why detergent powders are growing in demand.
Also, rural areas are replacing detergent cake with washing powders! Aside from domestic consumption, these products also have different usages in several industrial sectors. In the small and medium sector, you can find a good investment opportunity in the detergent industry. Thus, washing powder manufacturing is quite a lucrative opportunity for those who want to start a business.
Plant Setup and Machinery
Initiating a small-scale detergent powder manufacturing in only around 1000 sq ft area is possible. But the final area required will depend mostly on your desired quantity output.
Plus, you still need to secure your factory location with careful planning. It must have transportation, electricity, and water nearby.
Machines
These are some of the types of equipment that you will need in manufacturing detergent powder:
Reactors
Pulveriser
Weighing Scale
Blender
Neutraliser
fine screen
Machinery
Separator
product quality
mixer
You can find most of these on Unifite.
Formula
Each company has its detergent powder making the formula. Depending on your target market demographic, you have to craft a unique formula. You can source the needed manufacturing technology from several researchers and schools.
To help you, we've put together this reference for your basic formula and ingredients percentage.
| | | |
| --- | --- | --- |
| Ingredients | Premium grade (Wt, %) | Popular grade (Wt, %) |
| 85% active LAB acid slurry | 18 | 15 |
| Sodium carbonate (soda ash) | 35 | 32 |
| Sodium metasilicate | 2 | No |
| Alkaline sodium silicate | No | 7 |
| Sodium bicarbonate | 10 | 10 |
| Sodium Sulphate (anhydrous) | 20 | 25 |
| Sodium tripolyphosphate | 10 | 7 |
| Sodium carboxymethyl cellulose | 1.5 | 1 |
| Phthalocyanine blue color or oil-soluble yellow color | 0.1 | 0.1 |
| Optical whitener | 0.3 | 0.2 |
| Perfume | 0.1 | 0.1 |
| Water | 3 | 2.6 |
Manufacturing Process
Here's how detergent power is manufactured.
Using soda ash, neutralize the acid slurry.
Then, so that the reaction is completed, keep the mixture for about an hour.
Mix all the other ingredients like Colours, Glauber's salt, CMC, STEP, Perfume, TSP, and many others.
Once done, continuously mix everything so that your ingredients blend to the neutralized acid slurry.
Afterward, dry the mixture.
Lastly, pack your finished product. Make sure to use proper packing.
Packing Your Detergent Powder
Aside from the raw materials above, you have to look for suitable packing for your detergent powder. In general, these come in a poly pack. Then, pack them into quantities of 250 grams, 500 grams, 1 kilogram or 5 kilograms.
Make sure to think of the packaging thoroughly since these have important aspects of marketing. You have to design them with the customer in mind. Also, every one of your basic details should be put in the packets. These include the MRP, quantity, manufacturing date, customer care number, company address, and many more. Don't forget to arrange the outer cartoons for transportation and bulk packaging.
If possible, make sure to choose eco-friendly materials for all of these. Don't contribute to global warming.
Conclusion
All in all, if you want to make a commercial detergent powder, you'll have to read a lot. Get to know some basic knowledge. Get a book. This is one of the best guides for you. We'd recommend the "Soaps, Detergents And Disinfectants Technology Handbook."
Detergents refer to dish detergents or laundry detergent in comparison to hand soaps or other cleaning agent types. You can find in the book some technology fundamentals of washing saponified soap or soap making. Plus, you can see here  total soap making operation, earth bleaching oils, construction materials for plants that can be used for soap making, chemical bleaching, framed soaps manufacturing, fatty acids, floating soap bars, soap mixing, chips and flakes manufacturing, Mazzoni process, manufacturing of milled bars, chemicals from detergents and soaps, antiseptics and disinfectants, dry cleaning agents and many more.
Furthermore, you'll find in the book some formulae, processes of different types of disinfectants, soaps, and detergents. These products all have a good demand in the domestic and international market. For entrepreneurs venturing in this field, this one's a very food scope. You will find the book invaluable if you want to diversify into this field.
Plus, you can even produce liquid detergents and detergent cakes from your detergent powder manufacturing unit. How awesome is that!
If you're still thinking of starting your own business, it's best to start now. If you keep doubting, you won't reach anywhere. If you fail, it's okay. You learn from your mistakes. If you succeed, then well and good. Don't stop learning.